Arkansas, replete with incredible camping spots, beckons camping enthusiasts with its natural beauty. This delightful state is an ideal canvas for setting up your tent. Its varied landscapes and camping destinations offer plenty of beautiful places to explore. Camping spots in Arkansas allows us to invest quality time in nature, sleep under the breathtaking blanket of stars, and truly appreciate the grandeur of the great outdoors. The state's vast forests, serene rivers, and towering mountains craft the perfect setting for memorable camping escapades.
1. Buffalo National River
The Buffalo National River is more than just a splash of water flowing across Arkansas. What makes it important is that it's the first river in the entire United States to be recognized as a National River! That's like being at the top of the class! No one person or company owns it. Instead, it's safeguarded by laws that make sure its gorgeous looks and surroundings are kept safe and sound. That way, everyone has the chance to visit and admire its beauty.
What Does The River Look Like?
Imagine a river winding through the ground for a whopping 135 miles. That's longer than a hundred football fields! Surrounded by a jungle of green trees, rolling hills like giant waves, and cliffs standing tall like sturdy sentinels, it's an artist's dream come true. And you don't have to imagine it, because that's exactly what the Buffalo National River looks like!
Fun Activities at the River
But this river isn't just for sightseeing! Oh, no! It's a place where you can do all sorts of fun outdoor activities. Ever tried canoeing? It's kind of like sitting in a large bathtub and sliding on the shiny river water. Then there are hiking trails—paths cut through the woods, some going alongside the river, some leading you into the forest. It's like being an explorer and finding your way through a massive green maze.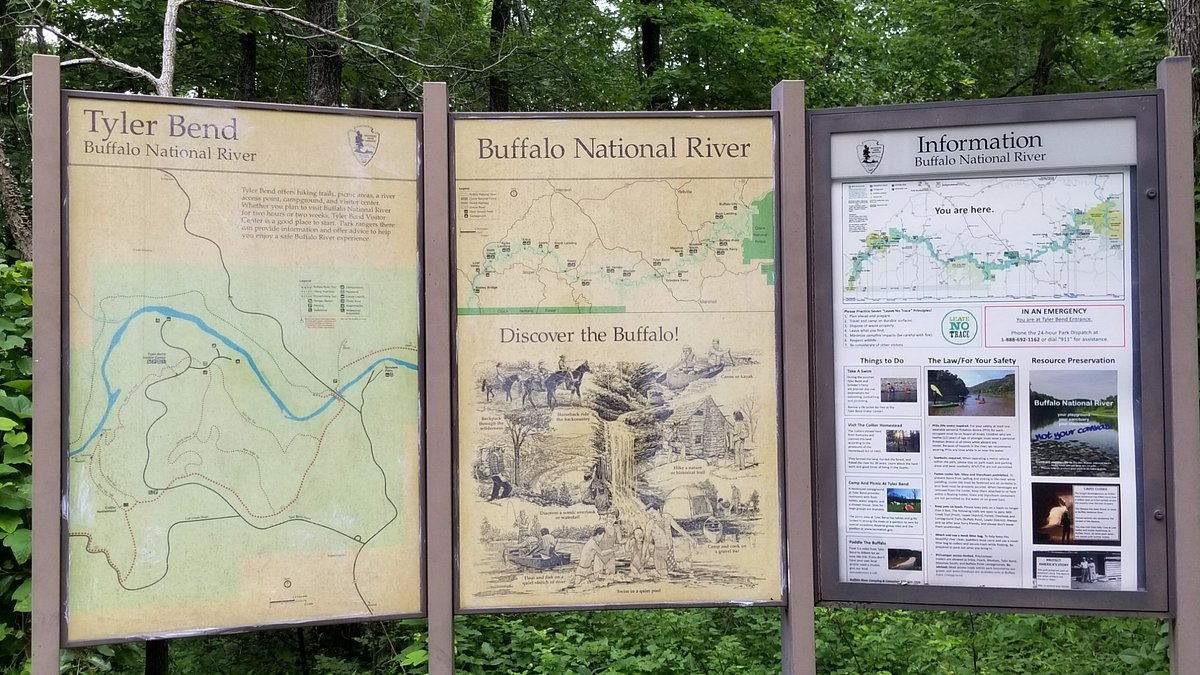 And the best part? All those animals you'd usually see in a documentary? You can see them here in real life! Birds zoom through the sky like tiny rockets. Deer strolls about like they're on a casual walk. Squirrels chattering as if gossiping, and beavers building their water homes. You're a guest at this wildlife party!
Time to Camp
After an exciting day like that, you'd need to rest. And what is the perfect way to do that? Camping, of course! There are a few great camping spots in Arkansas such as Steel Creek, Tyler Bend, Kyles Landing, and many more renowned locations. On these sites, you can set up your tent, relax around a crackling fire, share stories, and indulge in deliciously gooey s'mores.
2. Ouachita National Forest
The Ouachita National Forest is a giant outdoor playground in Arkansas. Imagine a huge stretch of land, about 1.8 million acres wide! That's larger than a million soccer fields laid side by side. Just like a magical kingdom from your favorite book, this forest is filled with all kinds of trees making a sea of green leaves under the blue sky. Established way back in 1907, it's the oldest national forest in the South. That's older than your grandparents!
What Can You Do There?
Just like any magical kingdom, there's tons of fun stuff to do in the Ouachita National Forest.
Thirsty for some adventure? Try exploring the forest's hot springs. These are like natural, warm baths that come straight from the ground. It sounds dreamy, doesn't it?
If you're a fan of riding bikes in unusual places, you'll love the mountain biking trails here. It's like a rollercoaster ride but on your bike!
There are also plenty of hiking trails. You can put on your explorer hat and journey through vast forests, climb up hills, and meet shy streams hiding behind the trees.
Want to sit back and take it all in? Get in the car with your family and take scenic drives through the forest. Watch the world outside your window change from green woods to blue rivers to rocky hills.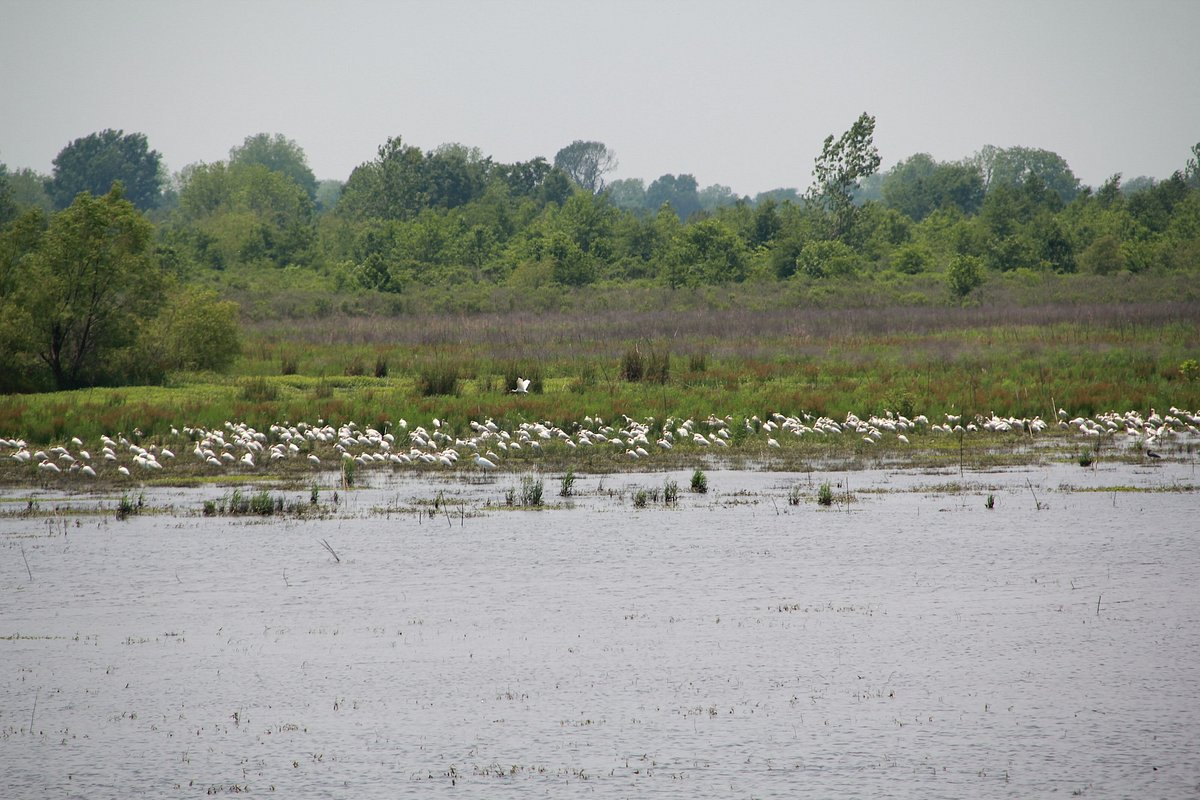 Where Can You Rest After the Adventure?
After a day full of exploration and excitement, it's nice to have a snug place to rest and rejuvenate for the next day's adventure. In Arkansas, you're spoiled for choice when it comes to pleasant campgrounds. Ouachita National Forest, with its expansive woods and stunning landscapes, houses a few of the best camping spots in Arkansas. One such abode is the Mena State Park. Here, you don't just camp, but you become a part of the forest itself.
3. Mount Magazine State Park
Did you know the highest playground in Arkansas is Mount Magazine State Park? It's like being on top of the world, as it's the tallest point in the whole state! As high as 2,753 feet above sea level, it's like being on top of 1159 basketball hoops stacked on top of each other. Now that's a slam-dunk view!
Full of Cool Activities
But, Mount Magazine State Park isn't just famous for being tall. It offers a heap of activities that practically shout, "Adventure!"
If you love to walk and explore, you'll be thrilled with the hiking trails here. These paths wind around the mountain and journey through the green forests, it's like a treasure hunt without a map!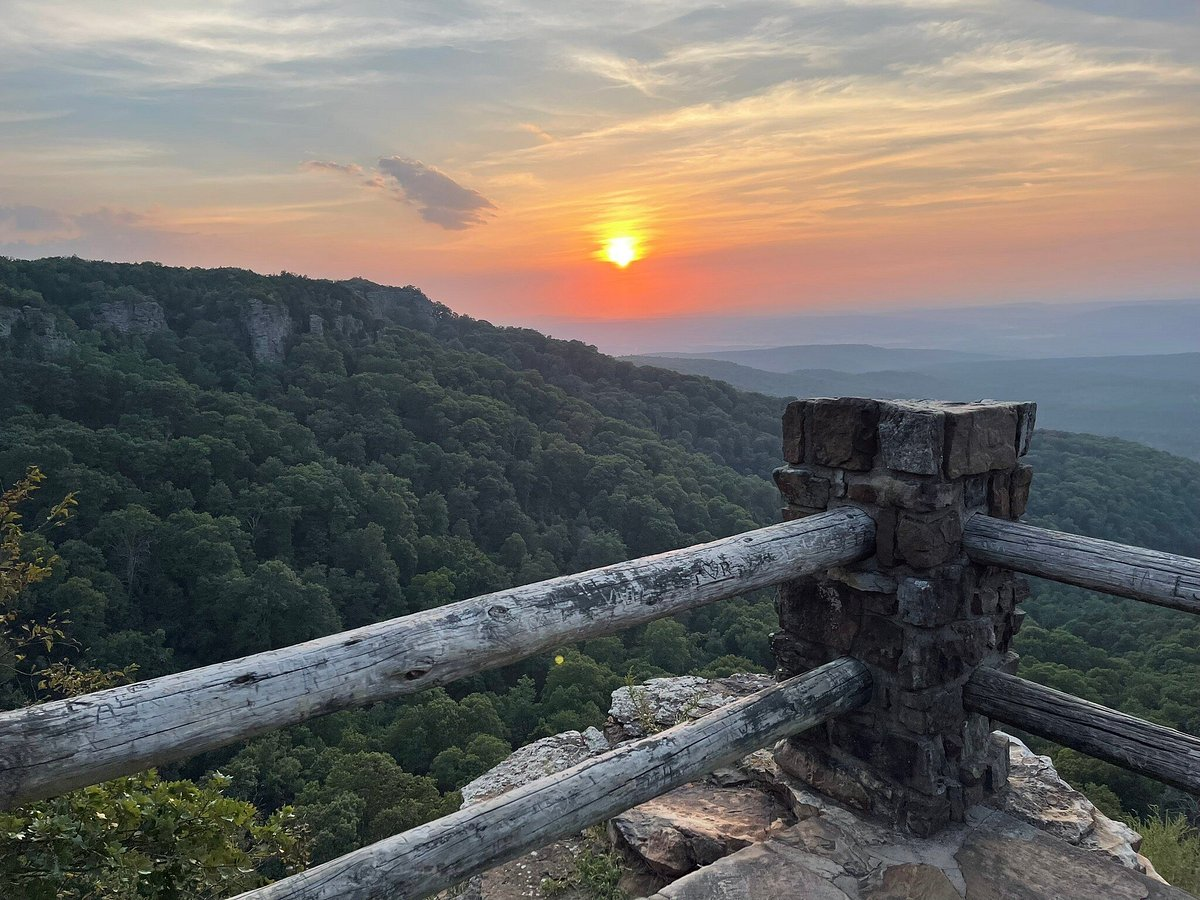 A fan of more extreme sports? Get your heart racing with some rock climbing. It's an uphill challenge but reaching the top feels as sweet as getting an A in math!
Ever dreamed of being a cowboy or cowgirl? Live that dream with some horseback riding. Feel the wind in your hair as you ride around, just like in the Western movies!
If you prefer something a tad more relaxed, there's always sightseeing. The views you'll see will prove your eyes can take amazing pictures too, without a camera!
A Great Place to Set Up Camp
High-adrenaline adventures do require a peaceful night's rest. What better way to wrap up the day than to camp and gaze at the starry night sky? One such camping spot in Arkansas known for its tranquil ambiance is the Cameron Bluff Campground located within Mount Magazine State Park. Here, the nights are as exciting as the day's activities.
4. Petit Jean State Park
Get ready to step into a time machine and travel back to a place filled with secrets from the past. Welcome to Petit Jean State Park in Arkansas! This isn't just an ordinary park – it's seeping with history and sporting an amazing range of landscapes. There are woodlands, a huge lake, and valleys, and it's even crowned by a mountain, Petit Jean Mountain! The name Petit Jean (Little John in French) comes from an old legend about a French girl who dressed as a boy so she could secretly travel with her lover to the New World.
Things to Do at Petit Jean State Park
This park isn't just a trip back in time – it's a ticket to a whole lot of fun!
Wanna pretend to be an adventurer finding secret paths? Hiking trails around Petit Jean State Park can let you do exactly that! There are trails taking you through lush woods, winding around streams, and even leading to the top of Petit Jean Mountain.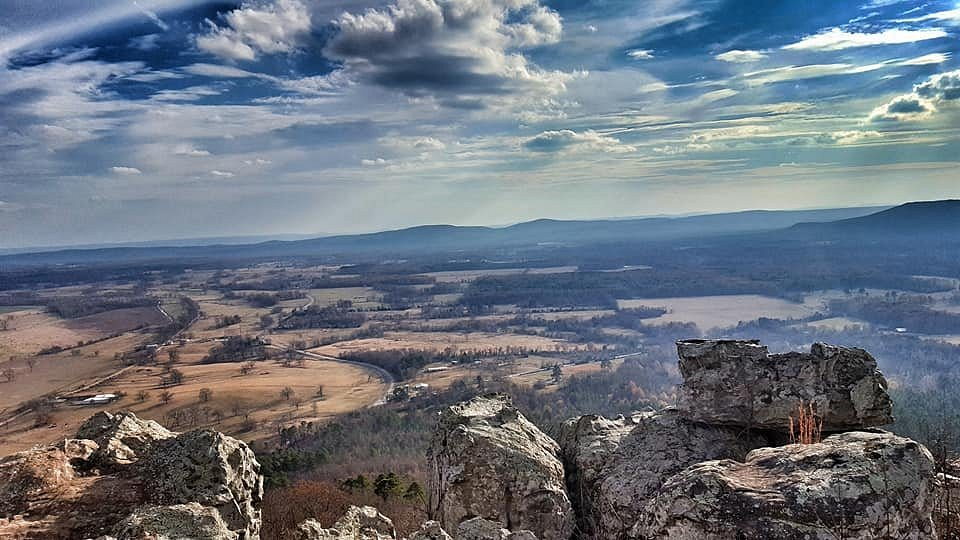 But there's one special place that your adventurer heart will love. Imagine a shiny ribbon of water rushing from high above, falling onto rocks, and spraying tiny drops around. That's Cedar Falls – a breathtaking waterfall you can hike to!
If you're a fan of fish or boats, Lake Bailey will be your favorite spot. Here, you can cast a fishing line to catch dinner or paddle a boat on the smooth blue water. It's a two-in-one deal of fun!
Where to Setup Your Tent
A day filled with exploration and adventures is best concluded with a serene night amid nature. Arkansas has a wealth of campgrounds, and one of the best has to be the Petit Jean State Park Campground – truly among the best camping spots in Arkansas.
5. White Oak Lake State Park
Imagine a place where calm meets fun, where peaceful scenery meets adventurous activities. That's White Oak Lake State Park for you! Located in Arkansas, this park is built around White Oak Lake, a large pool of water that looks like a mirror reflecting the sky. Doesn't it sound just like a magical place from a storybook?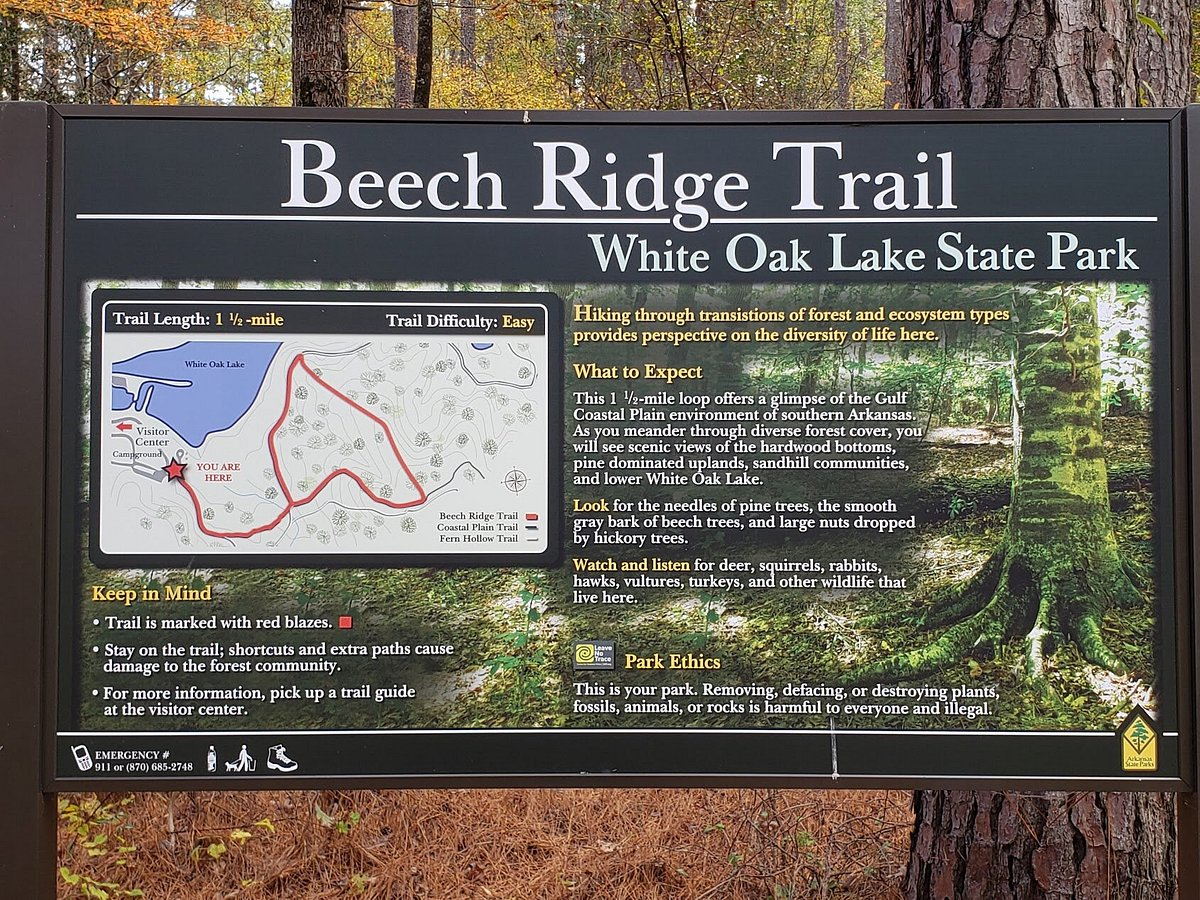 Things to Do at White Oak Lake State Park
Wonderful places offer wonderful things to do, and White Oak Lake State Park is no exception.
Do you love fish or just like sitting by the water with a fishing pole in hand? White Oak Lake is the perfect spot. It's like your private fishing hole filled with all sorts of fish!
If you prefer moving on water rather than sitting by it, you can go boating. Imagine paddling on the lake, creating ripples on the glassy surface, and feeling the waters whisper around your boat.
If your feet are itching for a walk, you can enjoy the park's hiking trails. They wind through the park, leading your adventurous heart through the green woods surrounding the lake.
And there's a feather-light surprise too! This park is a great spot for birdwatching. You can watch peppy birds flit about in the trees, sing their happy tunes, and dash across the sky like streaks of color.
A Great Place to Camp
After a day full of adventure at the various camping spots in Arkansas. You'd want to snooze under the stars and let nature's orchestra lull you to sleep. The best place to partake in this magical experience is White Oak Lake State Park Campground.
6. Devil's Den State Park
Have you ever seen the Earth's natural art? Then get ready, because Devil's Den State Park in Arkansas is like an outstanding art gallery sculpted by Mother Nature herself! This park, known for its mind-boggling rock formations and caves, is like stepping into a different world. Huge sandstone structures and cliffs cut across the landscape, alongside fascinating crevices and caves formed by the Earth's hands over hundreds of years.
Things to Do at Devil's Den State Park
Devil's Den State Park looks like something straight out of an adventurous movie, and it offers a ton of cool things to do just like!
How about a game of treasure hunt without a map? That's exactly what hiking in the park feels like. The trails here lead through woods, cut across rocks, and up and down the hills.
If pedaling is more your speed, this park also has some spectacular mountain biking trails. Imagine rushing through woods and rocks, a green and brown blur!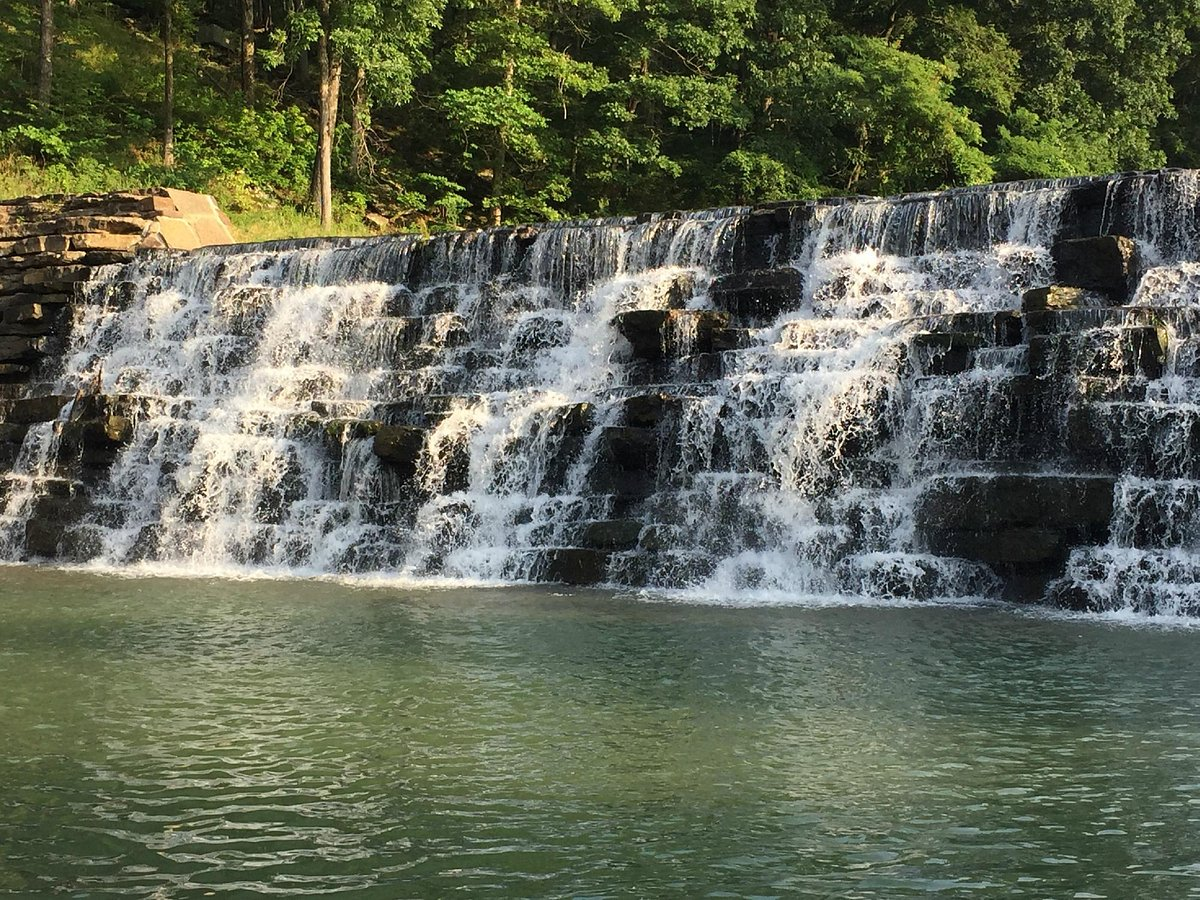 For cave explorers at heart, the caves of this park are an absolute treat. With a flashlight, you can step into the dark, feel the cool rocks around you, and smell the scent of a hidden world.
And don't forget to keep your eyes open for some furry or feathered friends! The park is home to many animals, which you can spot snoozing under a tree, darting between the bushes, or soaring across the sky.
A Great Camping Spot
After you've had your fill of the day's adventures across the diverse camping spots in Arkansas, Devil's Den State Park Campground emerges as a perfect retreat for the night. This camping location is an ideal blend of excitement and tranquility for outdoor enthusiasts.
7. Lake Catherine State Park
Imagine a place where the green hugs the blue, where the whispers of waterfalls echo through the woods. Welcome to Lake Catherine State Park! This park in Arkansas is tangled in the arms of nature, cradling plants of many colors and sizes, and many creatures too! At the heart of this green cradle is Lake Catherine, a massive pool of serene blue water that serves as the park's pride. Here also, waterfalls rush down with thunderous applause and splash into cheerful pools below.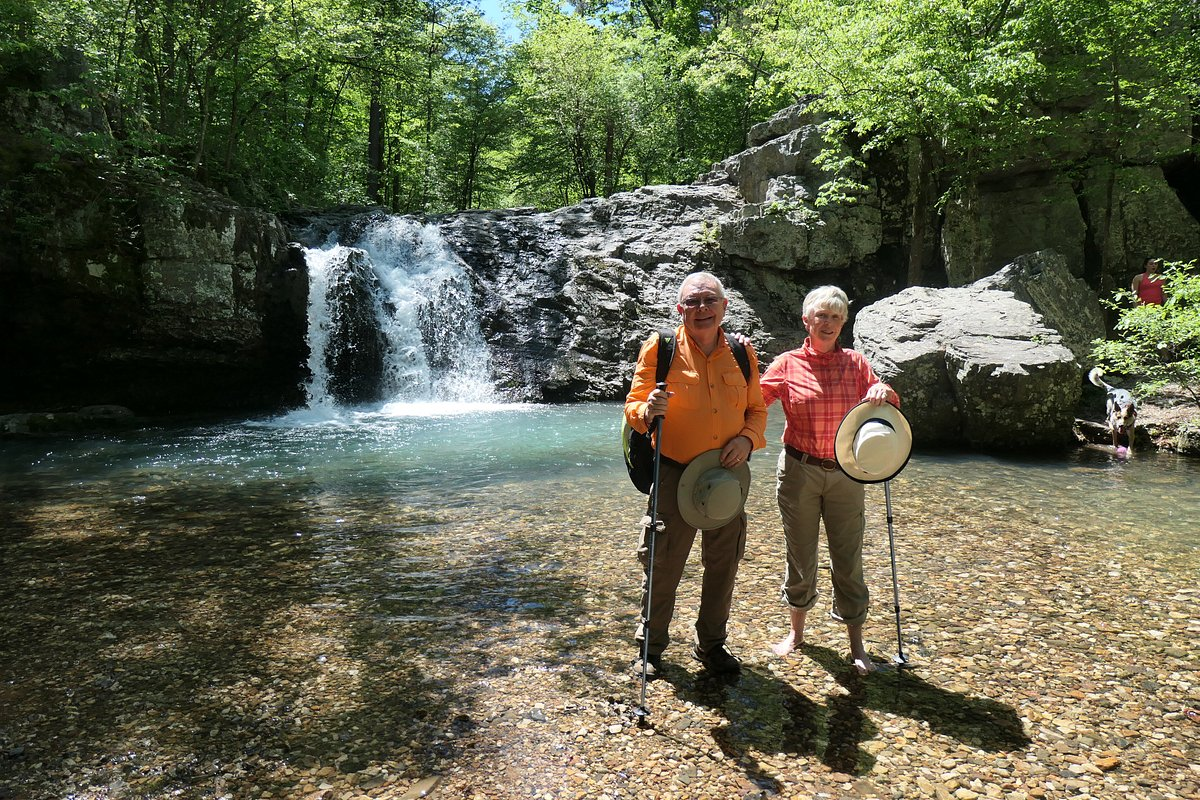 Things to Do at Lake Catherine State Park
No wonder this park is where boredom goes on vacation. There are so many fun-filled activities to do!
Fishing is one of the crowd favorites at Lake Catherine. The fish in this lake love to play the game, and you just might land a big catch. If it's a sunny day, you could even picnic by the waterfront!
But if you'd rather be on the water than by it, boating is your answer. Imagine paddling on the gentle waves, the water parting ways for you, and the cool breeze tugging at your hair.
And if you want to explore the green world surrounding the lake, go on a hiking trail. These trails trail through woods, wrap around the lake, and even take you by the roaring waterfalls!
With so much beauty around, wouldn't it be great to learn about it? You can do that too with guided tours of the park. It's like nature's classroom, only a thousand times more fun!
Camping under the Stars
After a day of reveling under the sun at various vibrant camping spots in Arkansas, Lake Catherine State Park Campground offers you an enchanting canvas of the night sky to dream underneath. At this premier camping location, you can select the perfect spot to set up your tent, nestled amidst the tranquil beauty of Lake Catherine. Fling open your sleeping bag and snuggle in, letting the hush of the night lull your senses.
Conclusion
Arkansas, the darling of nature, weaves a world of green, blue, and everything in between. We had a vibrant journey through its state parks, each one waiting to surprise you with breathtaking views and an unbelievable number of things to do.
So, what are you waiting for? Pack your backpack, put on adventure-friendly shoes, and be ready to tell stories around a warm campfire. Trust me, this is the kind of fun that video games and cartoons can only dream of! Let's embark on an unforgettable outdoor adventure that you'll remember for years and years. Explore, enjoy, and most importantly, respect these wonderful natural sites that Arkansas has to offer!