The Buffalo National River in Arkansas, one of the USA's untamed natural treasures, is a favorite among outdoor enthusiasts for its idyllic landscapes, diverse camping options, and vast array of recreational opportunities. With its crystalline waters, towering cliffs, and lush greenery, Buffalo National River Arkansas camping is an experience that guarantees both relaxation and adventure.
Diverse Camping Grounds
The Buffalo National River stretches over 135 miles and presents a rich range of camping grounds, each with its own distinct charm, catering to campers with varied preferences. From comfort-driven RV camping to primitive camping on the water's edge or mountain tops, there's a spot just perfect for everyone.
Enjoy Modern RV Camping
Those seeking the familiarity of modern comforts while embracing the wild can opt for well-equipped campgrounds like Tyler Bend, Buffalo Point, and Erbie Campground that cater to RV campers. With level pads, 30-amp electric connections, picnic tables, and modern restrooms, these camping sites make it easy for you to transition from city life to embrace the tranquility of nature without breaking a sweat.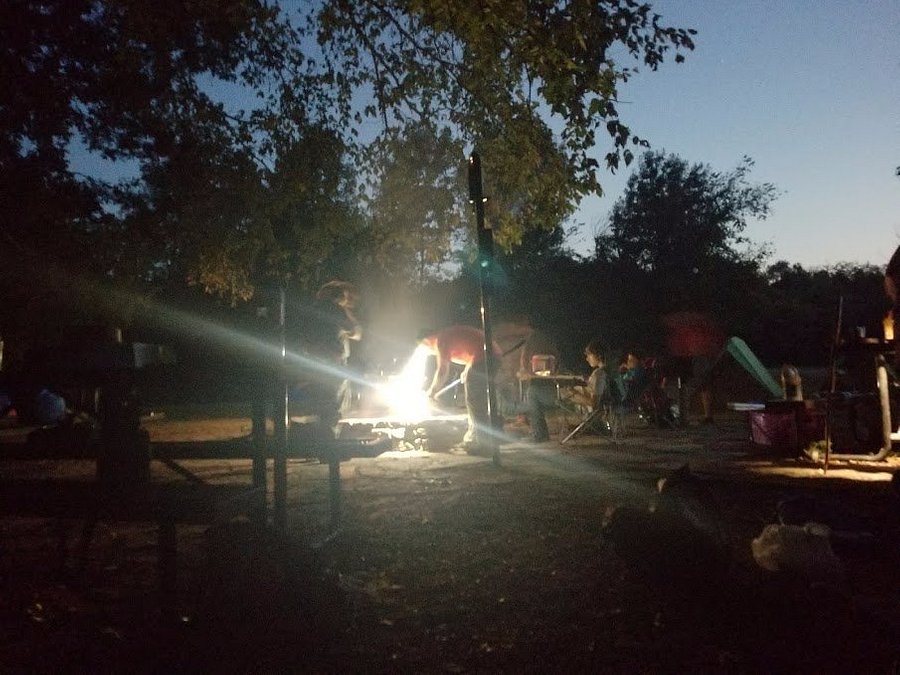 Experience Backcountry Camping
For adventurers seeking solitude and a chance to immerse themselves in nature's charms, backcountry sites such as Lost Valley, Buffalo Point, and Indian Rockhouse are an ideal choice. While these sites may not have the amenities of their more developed counterparts, they boast pristine environments and unparalleled peace that allow you to connect with nature on a more profound level.
Discover the Unique Gravel Bar Camping
A truly unique Buffalo National River Arkansas camping experience is found along the river's course in locations such as Woolum, Kyle's Landing, and Ozark, in the form of gravel bar camping. Camp on soft gravel amidst the soothing sounds of the gentle river, under the romantic starlit sky—these are moments for the memory books! Remember, permits are required, and certain guidelines must be followed to preserve the park's amazing natural habitat.
Outdoor Activities in Buffalo National River
Beyond the camping experience, Buffalo National River offers a thrilling array of recreational activities perfect for bonding with family and friends or satisfying solitude-seeking adventurers.
Hiking Experience
The Buffalo National River area boasts more than 100 miles of remarkable hiking trails that cater to all levels, from beginner-friendly short loops to strenuous and challenging long treks. Discover dense forests, cascading waterfalls, panoramic overlooks, and ancient caves while you traverse through the heart of the wilderness.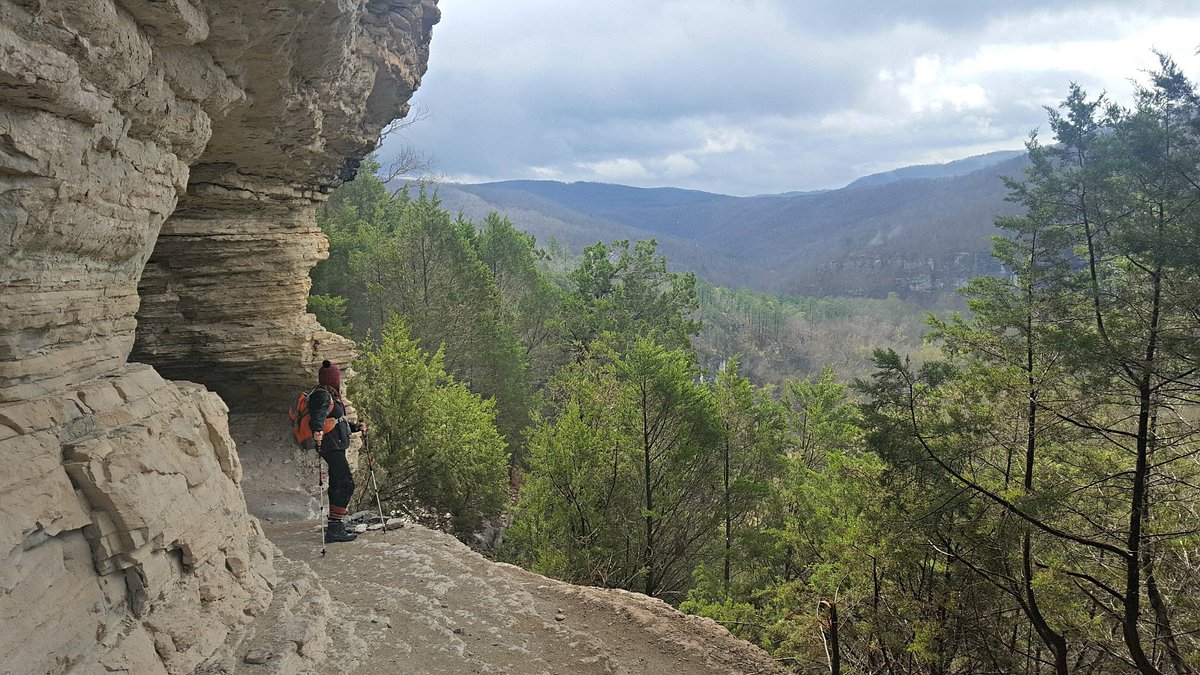 Fishing
Take a break from the rush of life by casting a line into the tranquil waters of the Buffalo National River. Home to smallmouth bass, goggle-eye, channel catfish, and other indigenous species, this river invites anglers to test their skills in a serene and picturesque environment.
Rock Climbing Adventure
Buffalo National River offers a selection of climbing routes on its towering limestone cliffs, presenting challenges for experienced climbers. However, it is essential to follow park regulations and respect the seasonal nesting closures to protect the area's delicate ecosystems.
Canoeing and Kayaking
Canoeing and kayaking top the list of exciting activities when Buffalo National River Arkansas camping is on the itinerary. Thanks to the river's clear, calm waters and breathtaking views, paddling becomes a source of both relaxation and excitement. You'll encounter fascinating wildlife and historical sites along the way, making your river journey even more rewarding.
Witnessing Wildlife in Its Natural Habitat
Amidst the tranquility and solitude offered by Buffalo National River Arkansas, camping, one is far from alone. The place is teeming with a variety of natural inhabitants—deer, elk, and a plethora of bird species, including bald eagles and herons. Sightings of these majestic creatures in their natural habitat add an exciting element for wildlife lovers.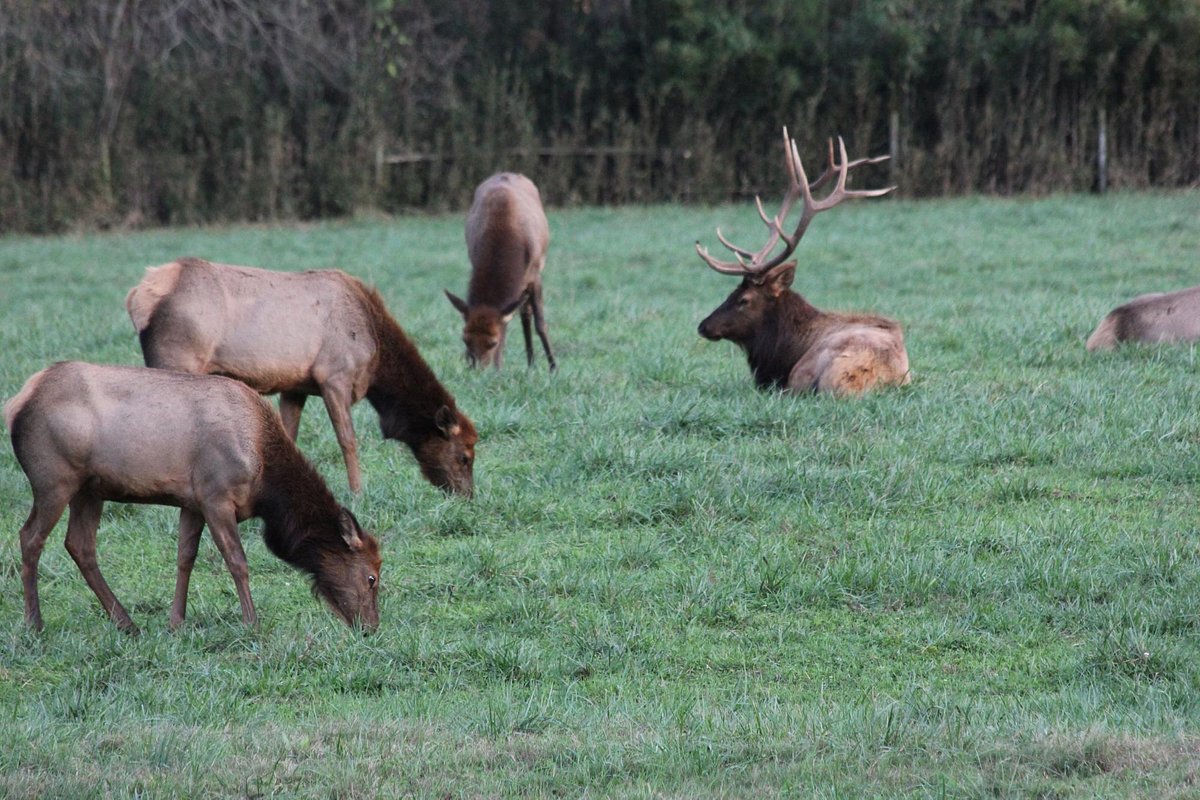 Embrace the Rich Cultural History of Buffalo National River
The Buffalo National River isn't just a natural wonder but a hub of cultural history as well. The preserved homesteads, which date back to the 19th century, provide glimpses into the lifestyles of the pioneer settlers in the beautiful Ozark Mountains. A visit to the park's interpretive centers further enriches the experience, showcasing the history and geology of the region.
Environmentally Responsible Camping
While immersing in the joy and adventure of Buffalo National River Arkansas camping, campers make a pact with nature to preserve its pristine state. Practice the principles of Leave No Trace by responsibly disposing of waste, managing campfires, minimizing your impact on the environment, and respecting wildlife. This ensures that this beautiful camping destination remains unspoiled for many generations to come., Buffalo National River Arkansas camping provides not just a break from the mundane but a wholesome, immersive outdoor adventure that rekindles respect and love for nature.  Don't just camp; create memories! And remember, there's always something new to discover at Buffalo National River, Arkansas.
Frequently Asked Questions
What are the camping options at Buffalo National River Arkansas?
Buffalo National River Arkansas offers a range of camping options, including developed campsites suitable for RVs and tents, more simplistic backcountry camping sites, and unique gravel bar camping spots along the water's edge.
What outdoor recreational activities can I enjoy at Buffalo National River Arkansas?
There is a host of outdoor recreational activities you can enjoy, such as hiking, fishing, rock climbing, and canoeing or kayaking. It also invites wildlife viewing, bird watching, and exploring the historic homesteads in the Ozark Mountains.
Can I fish at the Buffalo National River?
Yes, fishing is allowed and popular at the Buffalo National River. The ever-flowing river is home to smallmouth bass, goggle-eye, and channel catfish. Remember to follow Arkansas State fishing regulations and practice catch and release to preserve the fish populations.
Are there any provisions for wildlife viewing at Buffalo National River Arkansas?
Indeed, Buffalo National River is a great place for wildlife viewing. The park is home to a variety of species, including deer, elk, and a wide range of bird species. Sightings can occur anywhere in the park, especially near the water's edge in the early morning or late afternoon.
What are the guidelines for environmentally responsible camping at Buffalo National River Arkansas?
Campers at Buffalo National River are encouraged to follow the Leave No Trace principles. This includes disposing of waste properly, staying on designated trails, minimizing campfire impacts, and respecting wildlife and other campers.