Kichwa Tembo Tented Camp is an extraordinary blend of magnificent adventures, unrivaled comfort, and hospitality par excellence. Tucked comfortably in the celebrated Masai Mara National Reserve in beautiful Kenya, it offer you the safari of your dreams. A place where you come face to face with the raw beauty of nature, witnessing it in its full, unbarred glory.
The Breathtaking Masai Mara National Reserve
The Masai Mara National Reserve is quite the star attraction. Known far and wide for its dense African wildlife, it houses the famous "Big Five" – elephants, lions, rhinos, leopards, and buffalos that grace the African wilderness. But that's not all – every year, Masai Mara unfurls the grand show of the Great Wildebeest Migration. This awe-inspiring spectacle is a sight to behold and a major highlight of the Mara. The Kichwa Tembo Tented Camp, cocooned in the lush embrace of the reserve, brings you up close with these mesmerizing attractions.
Journeying to Kichwa Tembo – Simpler Than You Think!
The remoteness of Kichwa Tembo only enhances its allure. However, it might surprise you how easy it is to reach. Located approximately 300 km from Nairobi, the journey to Kichwa Tembo presents two enticing options. For those wanting to saturate their senses with the diverse landscapes of Kenya, a leisurely, six-hour road trip from Nairobi would be perfect. But if saving time is your goal, a swift one-hour flight from Nairobi's Wilson airport delivers you directly to the airstrip of Kichwa Tembo.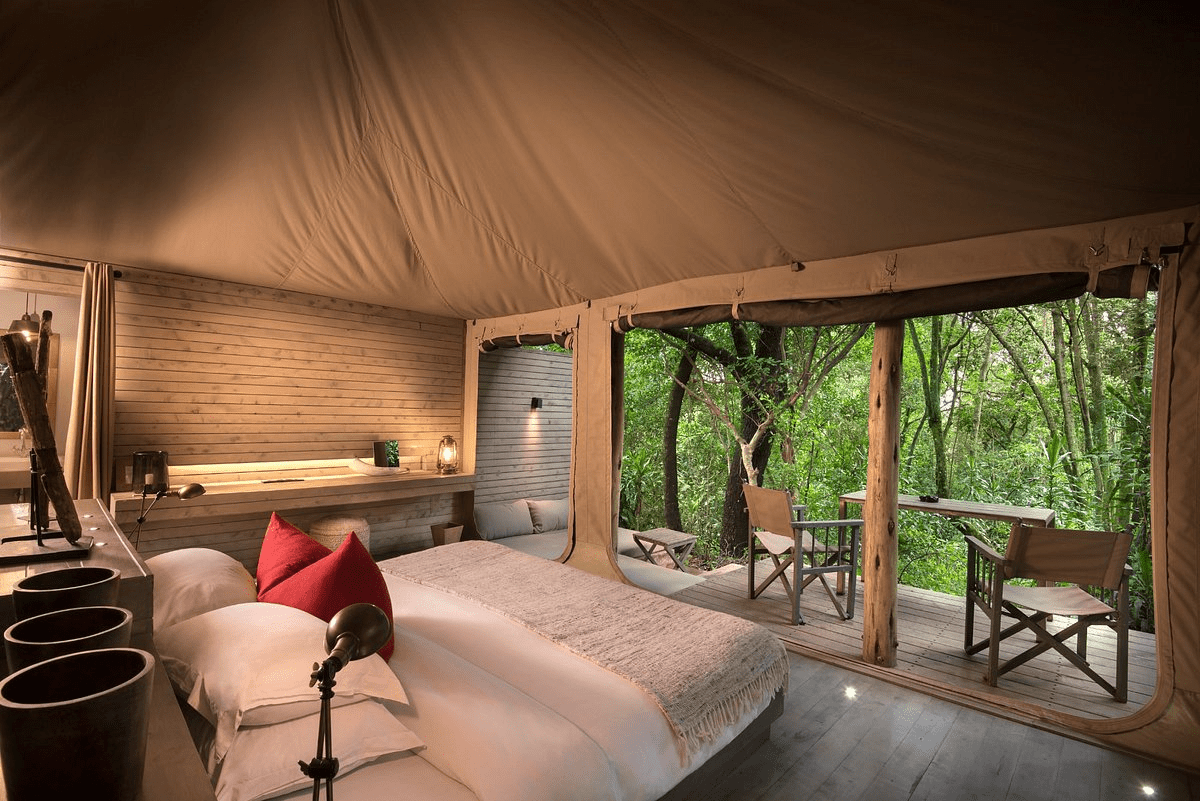 Kichwa Tembo – Your Luxe Abode Amidst the Wild
Once you reach Kichwa Tembo, you'll find your home-away-from-home wrapped in the lap of luxury. Our Classic Tents offer a comfy haven with roomy interiors, private bathrooms, and personal verandas from where you can drink in the view. If luxury with a generous dose of space is your preference, our Superior Tents are the perfect fit. They boast larger rooms and a specially designed veranda for an ultra-luxe feel. Both options come laden with amenities like personal bars, fans, and much more, all thoughtfully curated to elevate your stay.
Indulging Your Taste Buds at Kichwa Tembo
Now, let's talk about the food. Built upon a foundation of freshness and flavor, every meal at Kichwa Tembo is a celebration of gastronomic brilliance. Wake up to a scrumptious breakfast buffet filled with a variety of dishes. Lunch is a gourmet affair that'll leave you wanting more, and as the African sun dips below the horizon, your dining experience moves to the melodious rhythm of the night's star-lit sky.
Each dining experience is a beautiful blend of international and local cuisine, served alongside an impressive selection of fine wines.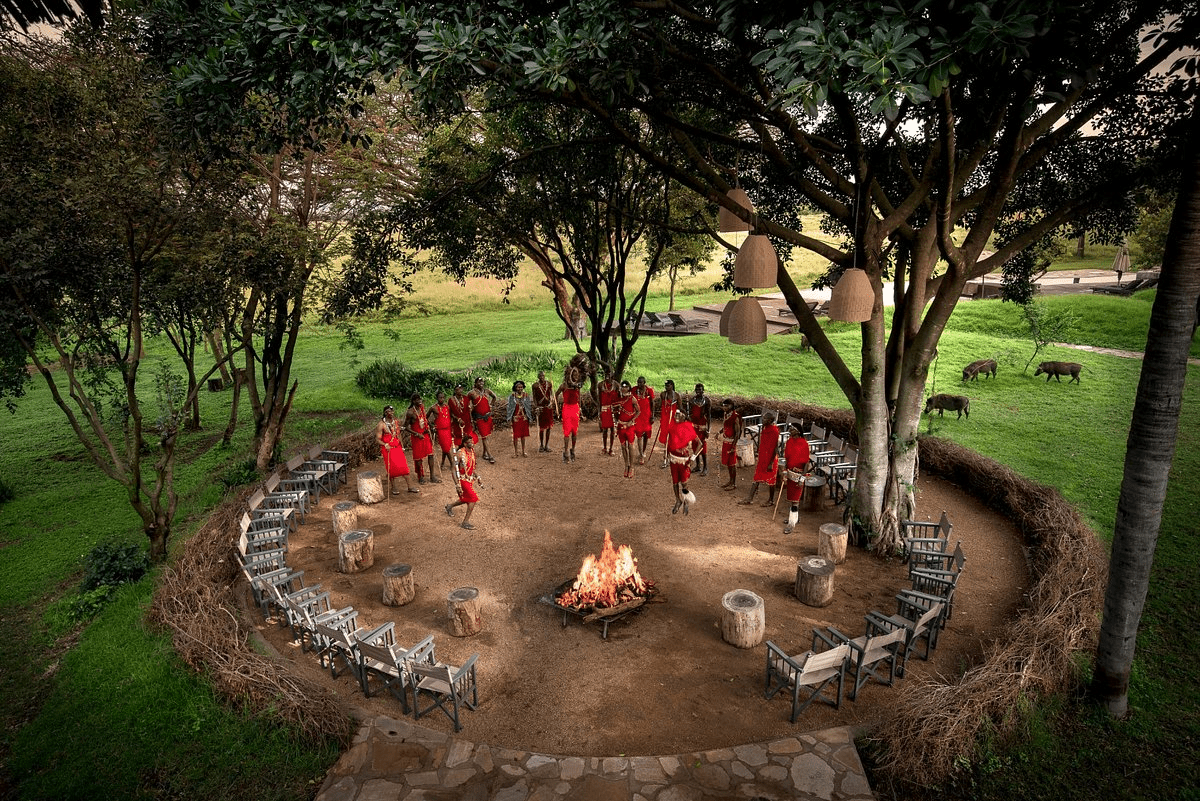 Adventures and Activities Spicing Up Your Stay
Having set up camp in the heart of nature's playground, it should come as no surprise that Kichwa Tembo is your gateway to thrilling adventures. Exciting game drives led by proficient local guides take you deep into the heart of the African wild, providing you with a fascinating glimpse of the region's diverse wildlife. Breathtaking hot air balloon rides are on offer to those daring adventurers who wish to see the African expanse from the skies.
Our guided nature walks are an intriguing chance to learn about the incredible flora and fauna surrounding the camp, and a visit to a traditional Maasai village will offer an insight into the simplicity and the richness of the Maasai culture.
Kichwa Tembo – At the Forefront of Conservation and Community
At Kichwa Tembo, we live by a creed. Our philosophy involves working along with nature and not against it. We've implemented strategies for waste minimization, water conservation, energy efficiency, and recycling to minimize our environmental footprint. Furthermore, Kichwa Tembo feels strongly about community integration; therefore, many of our staff are locals, and we participate in a range of community projects. The camp has also actively helped the Masai community by providing jobs and supporting schools and other local projects.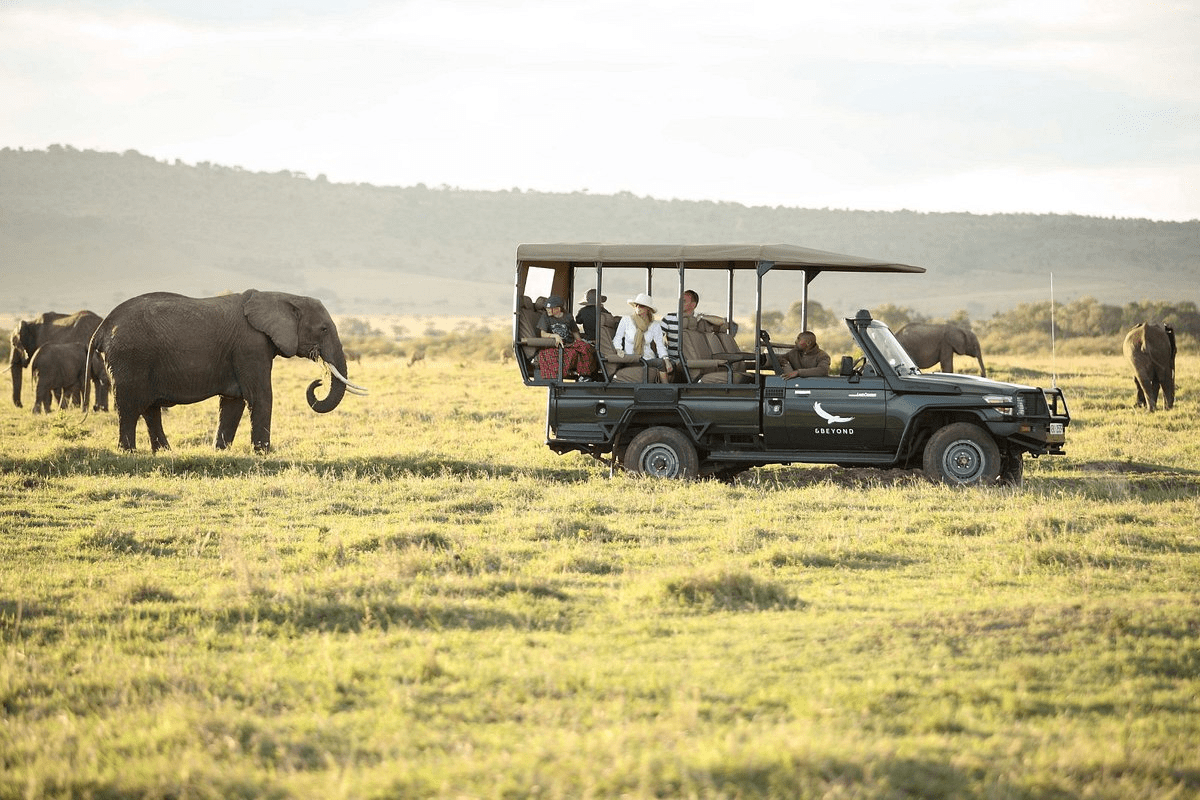 Conclusion
If you've been yearning for a taste of the wild African safari, Kichwa Tembo Tented Camp has to be your first pick. Here, you'll find a combination of adventure and peace that's hard to come by. This specialized eco-friendly camp is every bit your door to a wild safari adventure while ensuring you retreat to the lap of luxury at the end of each day. The memories you create here at Kichwa Tembo Tented Camp will be kept alive for years to come through the amazing stories you'll share.