Kichwa Tembo Tented Camp is an extraordinary destination located in the heart of the renowned Maasai Mara National Reserve, Kenya. Offering the perfect blend of adventure and luxury, this tented camp provides a remarkable safari experience full of wonder and unforgettable moments.
This comprehensive guide will educate you on everything you need to know about Kichwa Tembo Tented Camp and entice you to plan your next safari trip to this remarkable location.
Unrivaled Location and Wildlife Encounters
Nestled at the foot of the Oloololo Escarpment, Kichwa Tembo Tented Camp boasts an extraordinary position within the Maasai Mara National Reserve. The camp offers:
A mesmerizing backdrop of the African savannah, providing a true wild safari experience
Direct access to the reserve, home to an impressive array of wildlife including the famous African Big Five: lions, leopards, elephants, buffalo, and rhinoceros
A front-row seat during the Great Migration, a natural phenomenon where millions of wildebeest, zebra, and other animals journey across the Serengeti ecosystem in search of greener pastures.
Lavish Accommodation Options
Kichwa Tembo Tented Camp offers the following luxurious accommodation options for guests to choose from:
Classic Tents: Elegant safari tents with en-suite bathrooms, offering a refined and cozy atmosphere. These tents can accommodate up to two adults.
Superior Tents: Spacious family-friendly tents featuring exceptional views of the Mara, an en-suite bathroom, and Wi-Fi.
Private Suites: Ideal for maximum privacy and comfort. These suites offer a plush bedroom, an en-suite bathroom, and a private veranda overlooking the African savannah.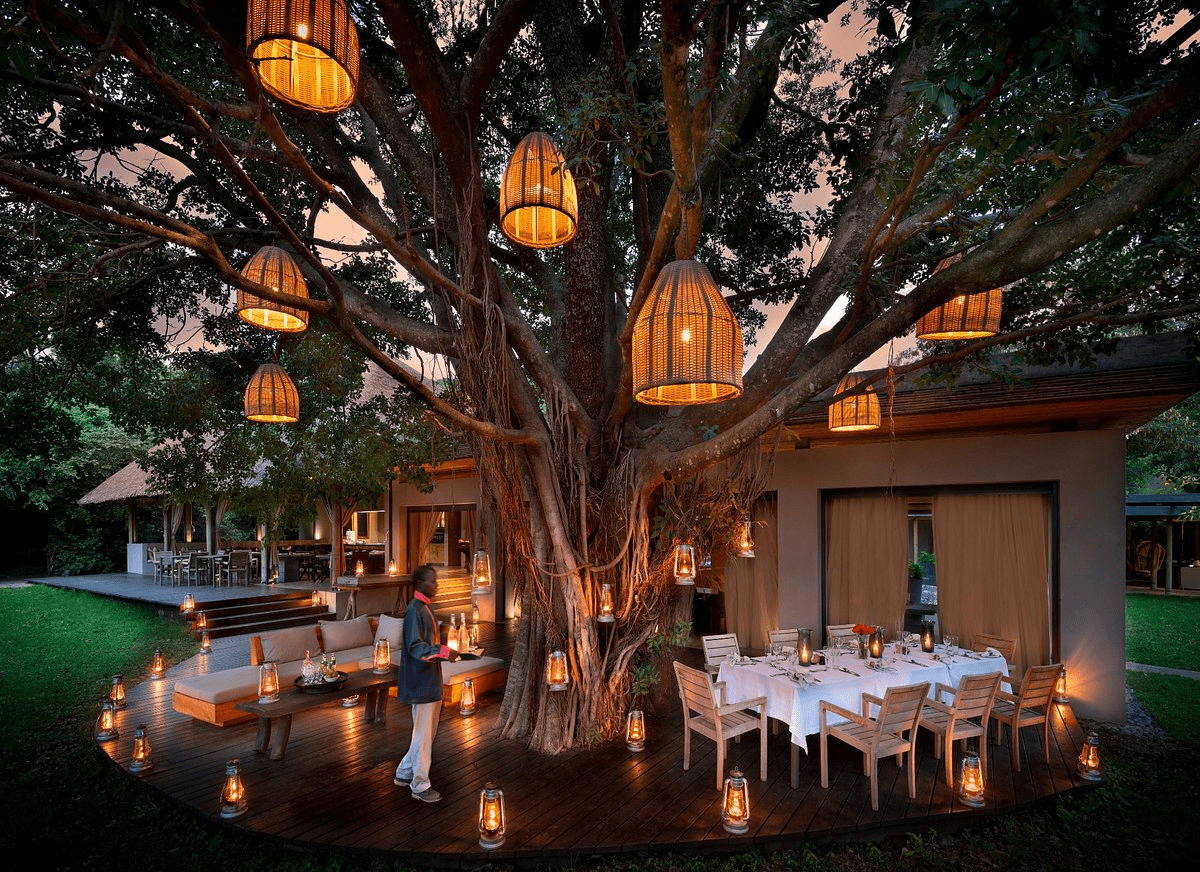 Exceptional Facilities and Services
Guests at Kichwa Tembo Tented Camp can experience world-class services and facilities, including:
Delectable meals served at the elegant dining area, with a focus on fresh, locally sourced ingredients
A stunning infinity pool with panoramic views of the Maasai Mara
The Maisha Spa, offering rejuvenating and restorative treatments designed to bring harmony to your safari experience
Enjoy a unique and authentic cultural experience by visiting a traditional Maasai village, where you can learn about their customs and way of life
Exciting Safari Adventures
Kichwa Tembo Tented Camp offers a variety of thrilling safari activities, such as:
Game Drives: Embark on expert-led game drives in open-sided 4×4 safari vehicles to witness the captivating wildlife found in the Maasai Mara.
Balloon Safaris: Experience the grandeur of the Maasai Mara from above with a breathtaking hot air balloon ride, culminating in a sumptuous champagne breakfast.
Guided Bush Walks: Discover the wonders of the African bush on foot with an experienced guide who will introduce you to the intricate details of the ecosystem and the smaller creatures that call it home.
Birdwatching: Appreciate the abundant birdlife present in the reserve with over 470 bird species to be discovered.
Eco-Friendly Practices
Kichwa Tembo Tented Camp is not only famous for its luxurious accommodation and thrilling wildlife experiences, but also for its commitment to eco-friendly and sustainable practices. The camp takes several responsible actions, including:
Resource management by reducing, reusing, and recycling waste wherever possible
Rainwater harvesting to reduce reliance on fresh water resources
Use of solar power for the majority of their energy needs, mitigating their carbon footprint
Sourcing local produce for meals, supporting local farmers while reducing fuel consumption for transportation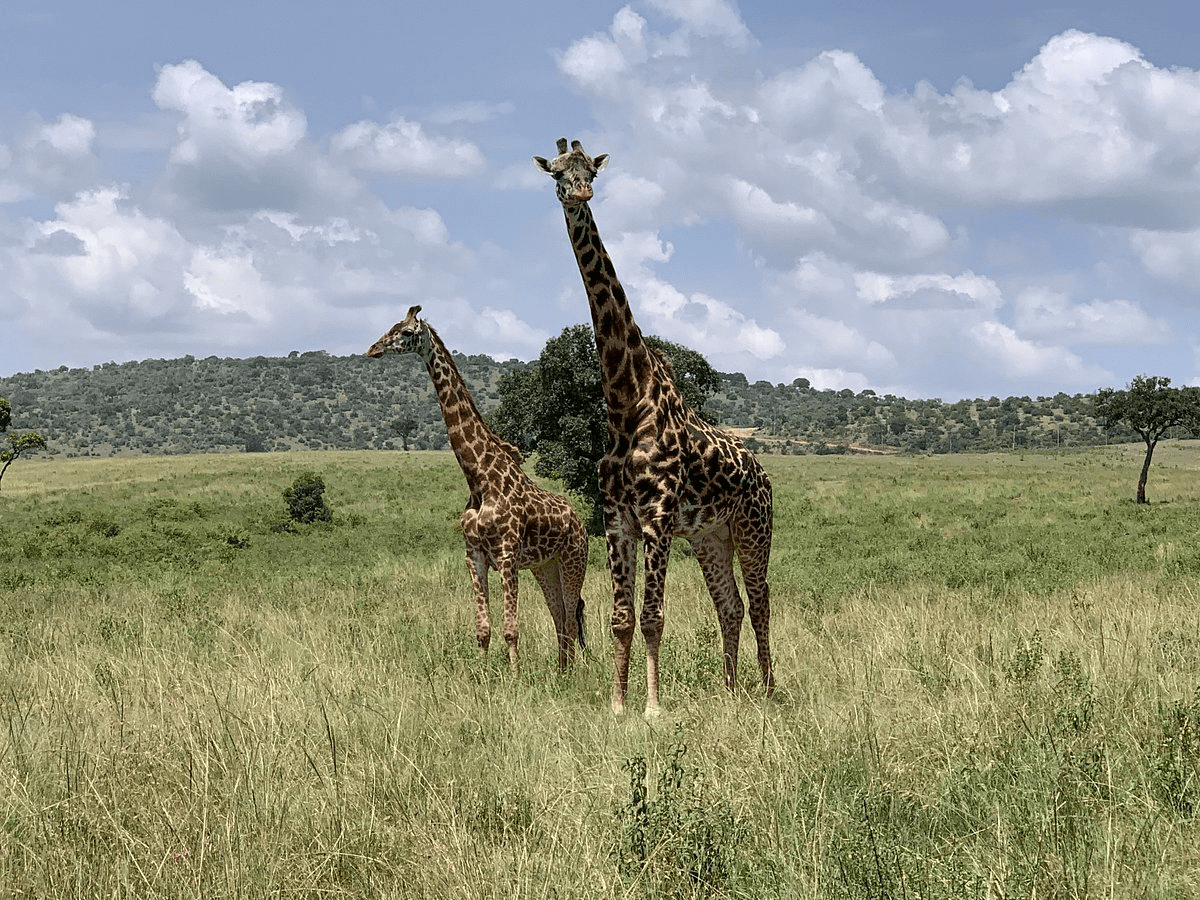 Community Involvement
Kichwa Tembo Tented Camp also prides itself on contributing to local community development. The camp:
Employs local staff and provides training programs, contributing to the local economy and promoting capacity building
Partners directly with Maasai communities to build responsible tourism models, respecting and preserving cultural heritage
Contributes to educational initiatives in the area via the camp's foundations
Climate and Best Time to Visit
The climate at Kichwa Tembo Tented Camp is generally mild. Summers (December to February) can get quite warm, and winters (June to August) can be slightly chilly in the mornings and evenings.
The best time to visit for game viewing is throughout the year, but if you're interested in witnessing the Great Migration, the months of July to October should be considered.
Travel Tips
Although Kichwa Tembo Tented Camp provides nearly everything you might need for your safari experience, it's recommended to:
Pack light layers for changing weather conditions
Include safari gear such as binoculars, cameras, and comfortable walking shoes
Be mindful of respect towards the wildlife and observe all guidelines provided by the camp staff regarding safety
Culinary Experience at Kichwa Tembo Tented Camp
Dining at the Kichwa Tembo Tented Camp is a culinary adventure in and of itself. The camp operates on a full-board basis, including breakfast, lunch, and dinner. Special dietary needs are catered for with advance notification.
Fresh, locally sourced ingredients are used to prepare sumptuous meals. The cuisine is a delightful fusion of African flavors and international classics, meticulously crafted by talented chefs. The meals are served in the camp's main dining area, or you can request a private, romantic dinner by your tent or in the bush – perfect for special occasions.
The camp also hosts themed bush dinners and traditional barbecues under the African night sky, accompanied by Maasai dancing and singing. Furthermore, their well-stocked bar offers a wide selection of beverages to quench your thirst at any time of the day.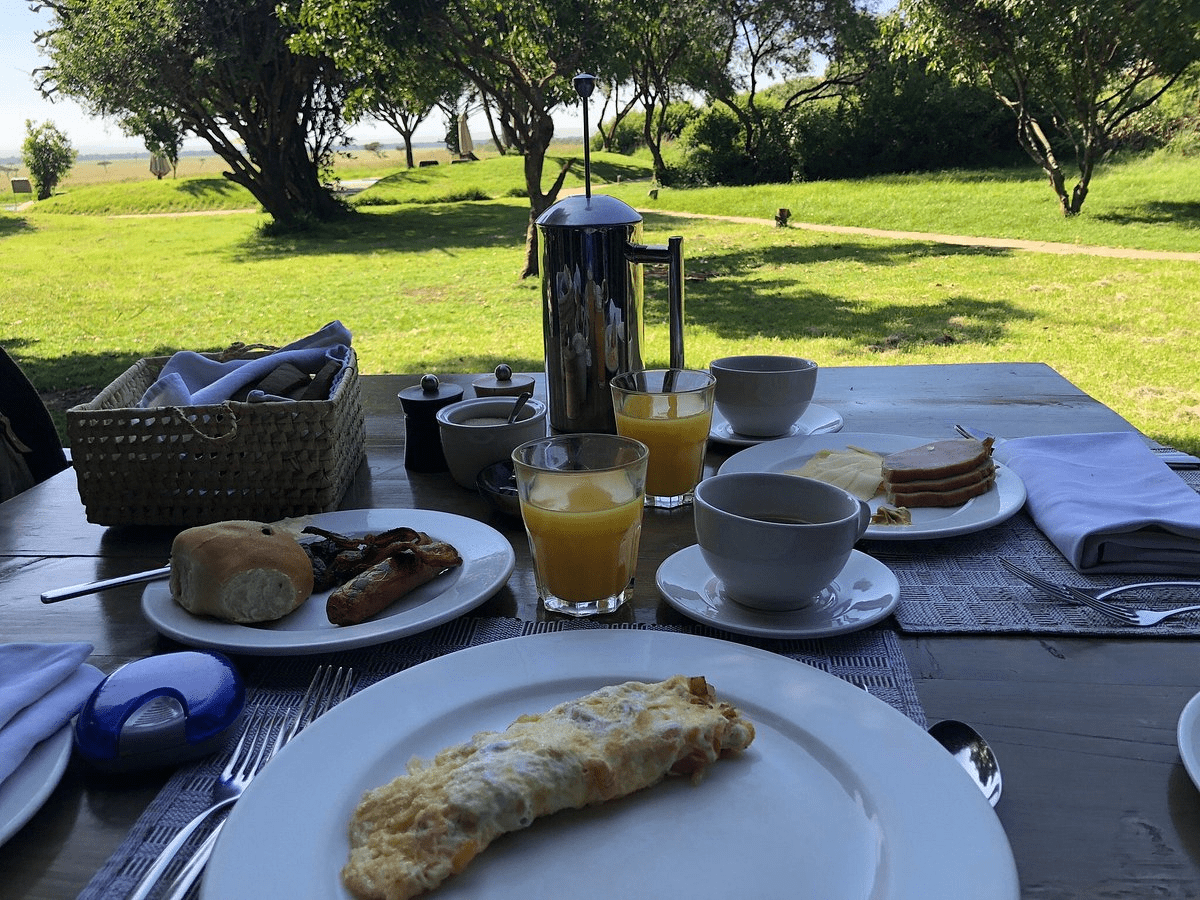 Flora and Fauna around Kichwa Tembo
Kichwa Tembo is surrounded by rich and diverse flora. The landscape is dotted with acacia trees and shrubs, providing a verdant contrast against the golden grasslands of the savannah.
The camp is conveniently located within one of Africa's richest wildlife viewing areas, the Maasai Mara National Reserve. Aside from the famous "Big Five," you can also spot other species like cheetahs, hyenas, giraffes, hippos, and a variety of antelope species.
Bird enthusiasts will particularly enjoy exploring the area, with more than 470 species of birds recorded. From the largest bird in Africa, the Ostrich, to the smallest, the sunbirds, a visit promises bird watchers a mesmerizing array.
Kichwa Tembo Spa
Adding to the exclusivity of this luxurious camp is the Maisha Spa. It is not just a place to pamper yourself, but also an oasis to unwind after a day full of adventures. The spa offers a range of treatments including massages, facials, and reflexology performed by professional therapists.
Each therapy and treatment is centered around the holistic philosophy of restoring balance and harmony to your body and mind.
Magic of African Sunsets
One of the key highlights of any safari trip is witnessing the stunning African sunsets and at Kichwa Tembo, there's no better vantage point. As the sun dips below the horizon, the sky lights up with hues of orange, pink, and red. It's the perfect way to end your adventurous day, cocktail in hand, reminiscing about the day's remarkable wildlife encounters.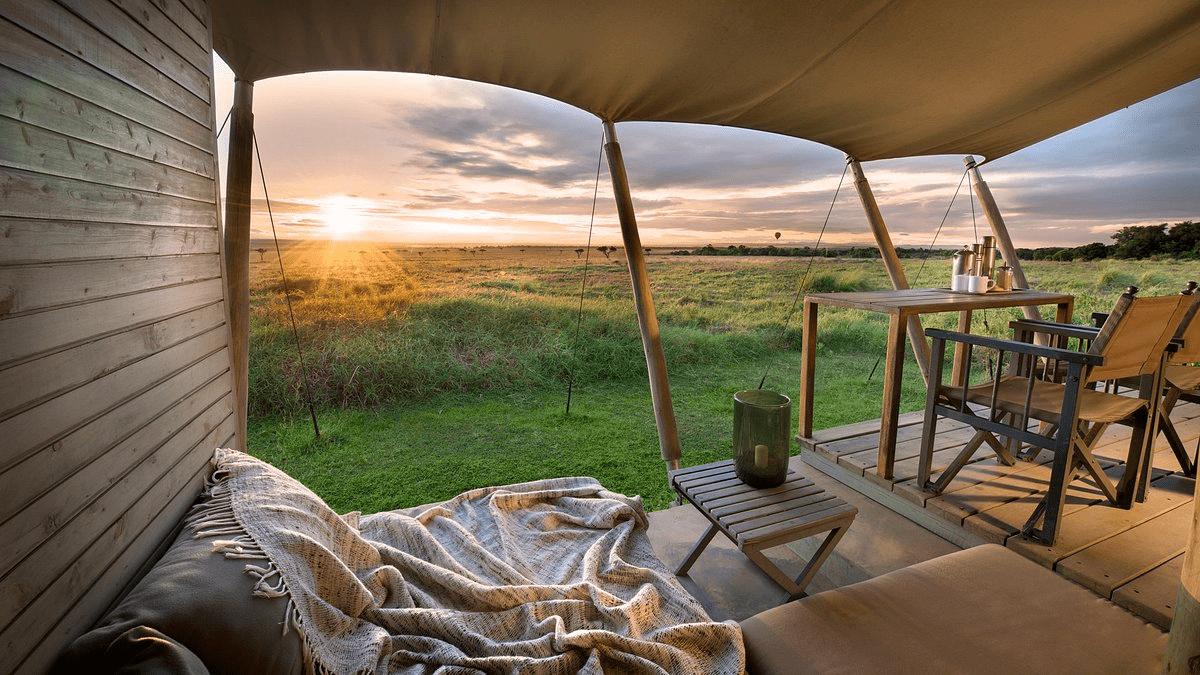 Kichwa Tembo Tented Camp isn't just a holiday destination, but a journey into the heart of Africa's wildlife, culture, and breathtaking beauty. It's a place of adventure, relaxation, and renewal, ensuring a lifetime of memories for all who visit.