Camping offers an unparalleled opportunity to connect with nature and enjoy quality time with family and friends. Upgrading this experience with the addition of tent decorations allows you to create attractive and comfortable living quarters for yourself and those around you. More than just an aesthetic improvement, decorating your camping tent can also increase its comfort and functionality significantly. Now, with this brief introduction, let's dive into various methods and ideas designed to decorate your ordinary camping tent into a familiar and inviting outdoor home.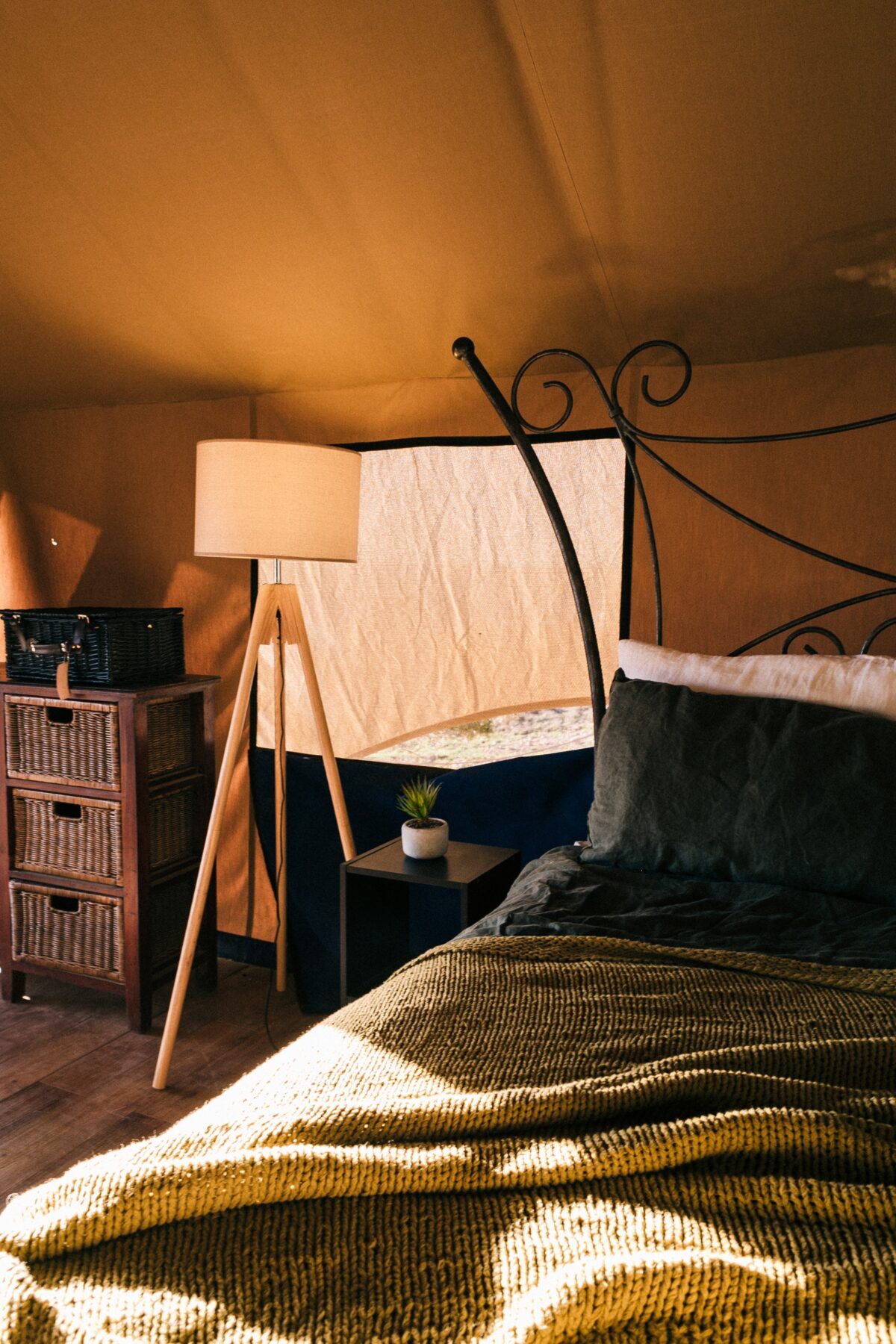 Set the Mood with Lighting
There's more to lighting than merely illuminating a space; it plays an essential role in creating the mood and atmosphere of any environment, including your camping tent. Studies show that lighting can impact our emotional wellbeing, influencing feelings of happiness, comfort, and tranquility.
LED String Lights
As an energy-efficient option, LED string lights can recreate the magic of a starry night inside your tent. You could wrap the lights around tent poles, decorate the ceiling with them, or drape them over your entrance flaps. With the starry ambiance they offer, these battery-operated LED lights are not just energy savers but are also flexible and easy to position, leading to more exceptional overall space design.
Table Lamps
Feeling at home while outdoors is easier with portable table lamps that offer a familiar ambiance inside your camping tents. Opt for battery or solar-powered lamps to save on energy costs, with an added feature for adjustable brightness settings to cater to your specific lighting needs. Position these lamps on small tables or crates next to sleeping areas for added convenience and easy nighttime access.
Create a Comfortable Space with Rugs and Blankets
Uneven, cold grounds can often detract from the comfort levels of your camping experience. To better your camping tent's interior, consider using rugs or blankets.
Camping Rugs
Camping rugs can add a fresh vibe to your tent floor, injecting color, texture, and warmth into the space while enhancing the comfort underfoot. Choose a rug that's lightweight and easy to clean in a pattern and color that best complements your overall tent aesthetic.
Camping Blankets
Blankets can serve dual purposes—not only for warmth but also to boost the camping tent ambiance. Choose lightweight, waterproof-backed blankets to shield against ground dampness and unpleasant cold spots while adding a layer of comfort and color to your living space.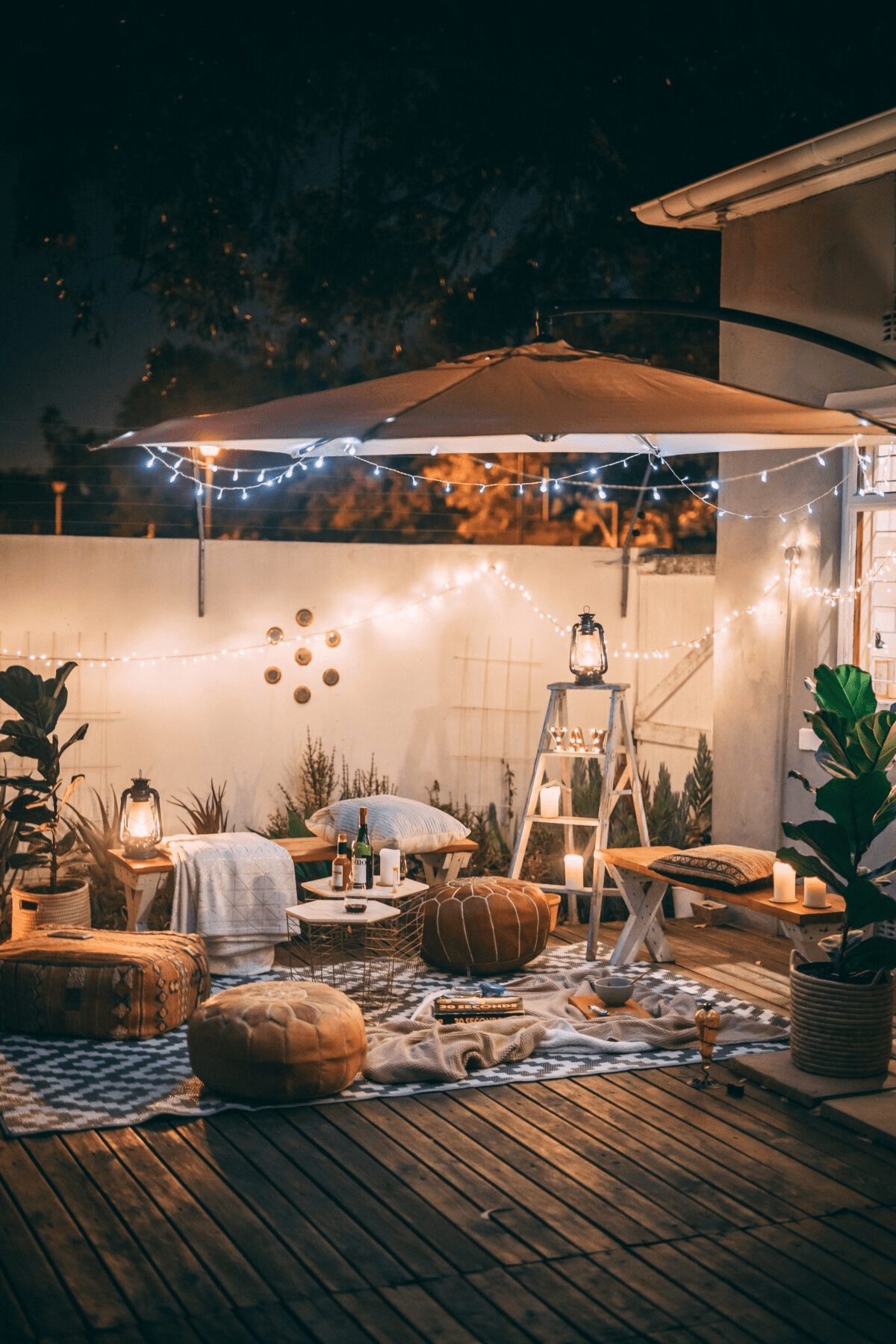 Add a Personal Touch with Hanging Triangle Flags
Hanging triangle flags, also known as pennants or bunting, are a trendy and versatile way to infuse a touch of personality into your camp setup. While adding color and charm, they also have a history in the maritime world as communication tools, making them a conversation starter.
Materials
Fabric and plastic flag options offer durability and manageability. Fabric flags have a unique visual appeal and feel, while plastic ones offer utility during damp weather nights.
Patterns & Colors
Get creative! Experiment with stripes, polka dots, or even custom prints with nature-inspired scenes. Make sure your chosen colors work well with your tent's overall color scheme for a holistic aesthetic appeal.
Decorate your camping tent Flaps and Entrance
An attractive, warm entrance welcomes you back after every adventure outing, thus becoming a crucial part of the tent decoration process.
Fabric, Beads & Ribbons
Give your tent a jubilant and vibrant look using colorful fabrics, beads, or ribbons. Make sure they're securely attached to avoid accidental removal or damage.
Natural Elements:
Further amp up the rustic feel by integrating natural elements like branches or vines. Use these elements to build an enchanting entrance framing the tent flaps, or craft an overhead arch.
Keep Organized for an Inviting Atmosphere
A clutter-free and organized tent can provide peace and tranquility, besides contributing to an inviting atmosphere. Studies suggest that maintaining organized living spaces can improve mood and reduce stress levels.
Organize Your Clothes
Organizing clothes can save precious time otherwise wasted in sifting through piles for required garments. Roll clothes and store them by usage day in separate bags or compartments—resulting in an efficient dressing experience.
Keep Your Gear in Order
Utilize collapsible crates, hanging organizers, or mesh bags to organize and store gear or camping supplies. Having a neat, easily accessible setup can enhance your camping experience by minimizing confusion and maximizing enjoyment.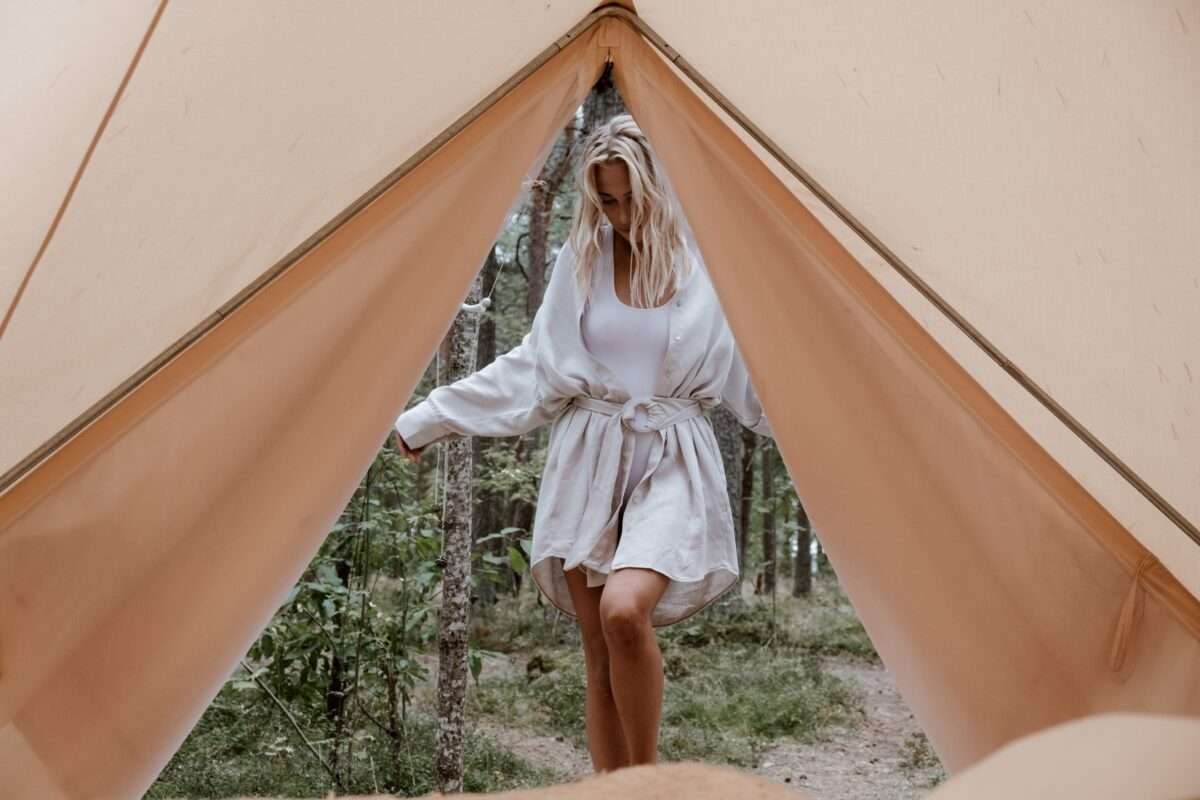 Decorating your camping tent serves more than mere visual appeal—it amplifies your overall camping experience. With a homely, well-planned tent, you treat yourself to memorable, comfortable moments in the heart of nature. The opportunity to be imaginative and creative awaits, so don't hesitate to mix and match decor ideas that speak to you. The key is to strike a balance between aesthetic appeal and functionality, ensuring your tent is not just beautiful but also a practical abode during your outdoor explorations. Let your creativity shine as you build your perfect camping home.