Saseka Tented Camp places luxury and exclusivity at your fingertips in the heart of South Africa's wilderness. It finds its home within the Thornybush Nature Reserve, a part of the Greater Kruger National Park, and provides visitors with a unique camping experience where luxury and nature harmonize beautifully.
In Saseka Tented Camp, each bespoke tent shows thoughtful crafting that blends modern aesthetics with traditional African charm, enhancing the overall experience. These tents offer an intimate and immersive wildlife experience complemented by top-notch facilities. This ensures that guests can indulge in comfort while still enjoying an authentic wilderness feel.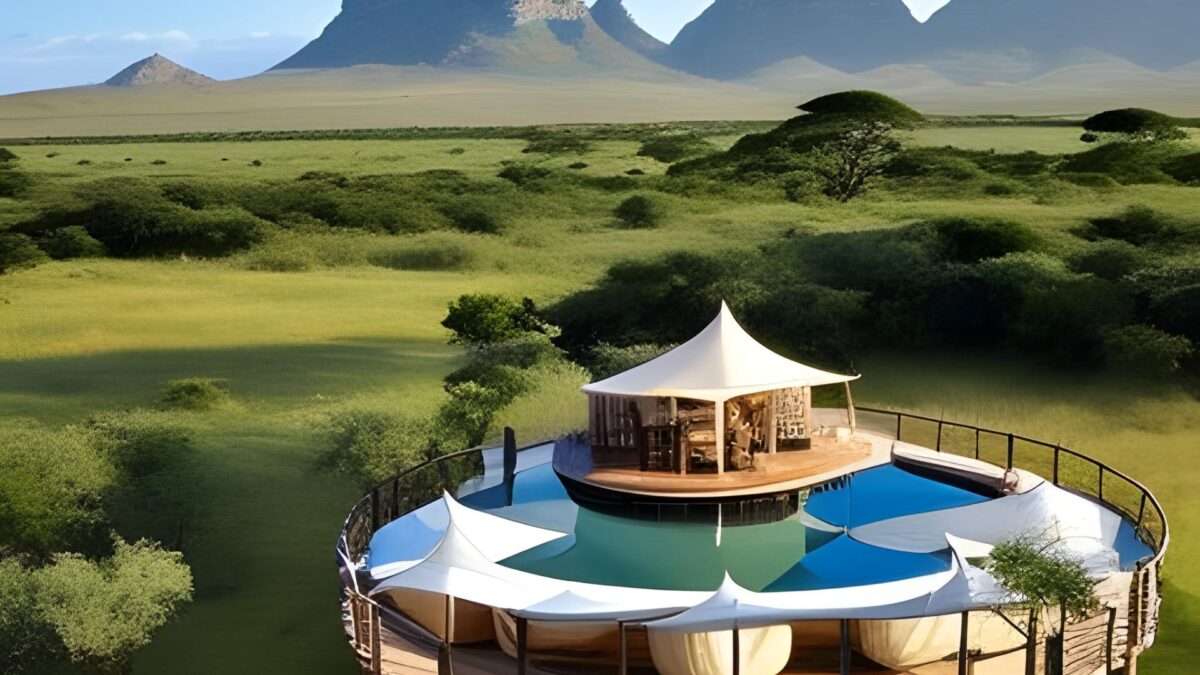 The camp distinguishes itself among similar resorts due to its elegant design, excellent service, and exceptional safari activities. It remains strong in its commitment to sustainability and conservation.
In the following sections, we will delve deeper into the opulence and offerings of Saseka Tented Camp — from its elegant accommodation and dining to thrilling wildlife encounters on luxury safari excursions and beyond. By the end, you will have a deep understanding of why Saseka Tented Camp is celebrated as a jewel of luxury safari destinations.
Location and Setting of Saseka Tented Camp
Saseka Tented Camp is laid out in the sprawling landscapes of the Thornybush Game Reserve, one of South Africa's premier private game reserves. Thornybush, encompassing over 14,000 hectares of wilderness, is located in the northeastern part of South Africa, adjoining the renowned Greater Kruger National Park. The camp's strategic location offers its guests an exclusive and intensely personal connection with the African bush.
The surrounds are characterized by rolling savannahs, rippling grasslands, riverine woodland, and a rich diversity of wildlife including the much-coveted Big Five (lion, leopard, elephant, rhino, and buffalo). Each tent at the camp is carefully positioned to provide breathtaking views of the reserve, including the seasonal Monwana River.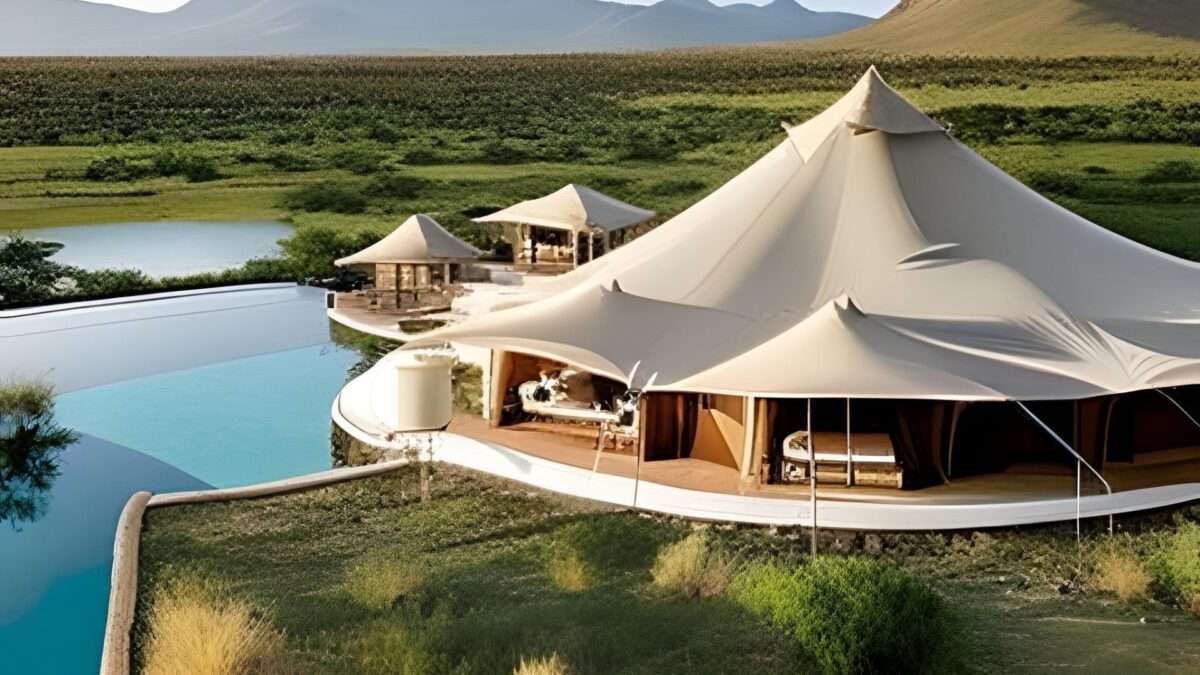 South Africa's Greater Kruger National Park area
Stretching across more than two million hectares in the northeastern corner of South Africa, the Greater Kruger National Park area is a part of one of Africa's largest and most renowned wildlife sanctuaries. This reserve epitomizes Africa's magic, charm, and fascination, and it is lauded for its vast landscapes, diverse ecosystems, and abundant wildlife.
This extensive area is made up of the Kruger National Park itself and the surrounding private reserves, including Thornybush Game Reserve. It prides itself on offering one of the most diverse and immersive safari experiences on the continent.
Access to the Greater Kruger National Park area affords Saseka Tented Camp guests an unmatched safari experience, characterized by extensive game drives and bush walks, under the guidance of experienced rangers and trackers. This is all set against a backdrop of raw, unadulterated African wilderness, completing the perfect recipe for a magical safari experience.
Accommodations and Features
Saseka Tented Camp is home to eight luxury tented suites, including a two-bedroom family suite. Each tent is exquisitely designed to blend seamlessly into its bushveld surrounds, offering spectacular views across the wild landscape. The architectural designs are the epitome of understated elegance, marrying modern comfort with traditional African elements.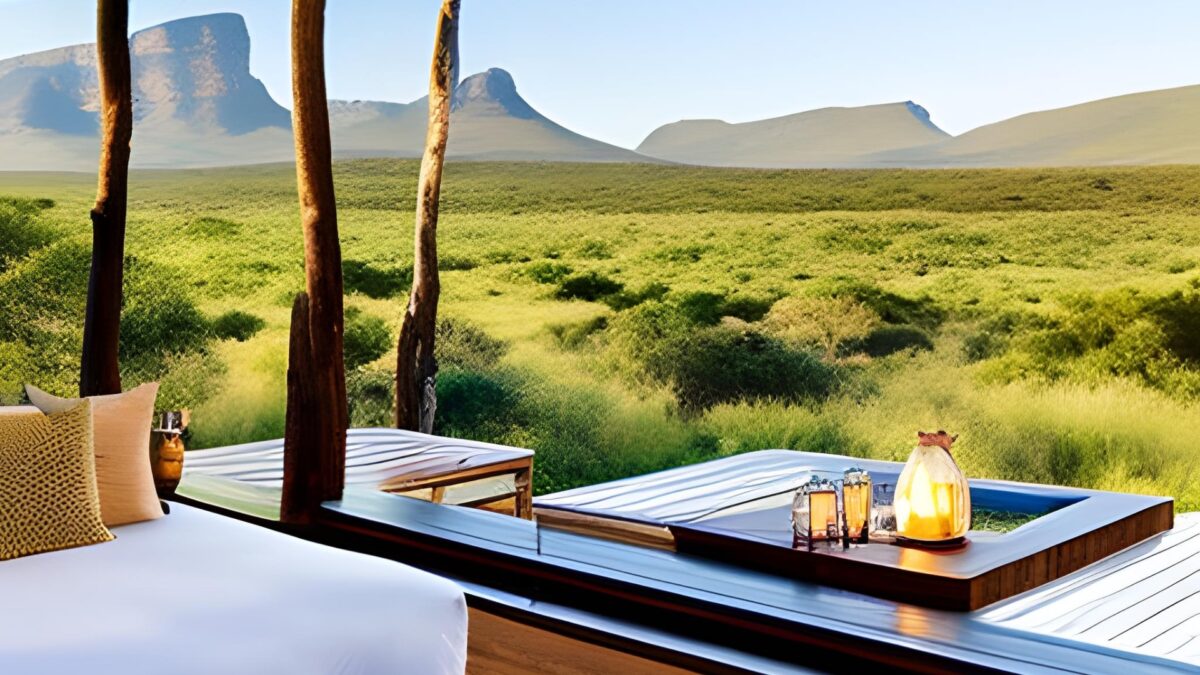 The tents are characterized by their curved canvas roofs, large windows, and expansive outdoor decks with private plunge pools. Inside, the tents mirror the colors and textures of the bush with their use of earth tones, textured fabrics, and wooden furniture.
In-Suite Amenities in Saseka Tented Camp
Each suite at Saseka Tented Camp is equipped with modern amenities that ensure guests enjoy a comfortable and premium safari experience. All the tents are fully air-conditioned and boast spacious en-suite bathrooms, including indoor and outdoor showers for a truly unique bathing experience.
Guests can relax in their private living area, while the expansive outdoor deck is perfect for lounging or wildlife viewing. For those hot summer days, each tent offers a refreshing private plunge pool. Inside, the tents also feature wireless internet and a minibar, ensuring all your needs are met.
Dining and Culinary Experiences
Saseka Tented Camp takes its dining experiences seriously, providing guests with an exceptional array of culinary delights that draw on both regional and international flavours.
Dining Options
The camp's main dining area is a beautifully designed structure, offering picturesque views of the reserve. In addition, the camp has a traditional boma, which is an outdoor eating area typically found in African safari lodges. Here, under the African sky, surrounded by the call of night creatures, guests can enjoy a gastronomic journey while seated around an open fire.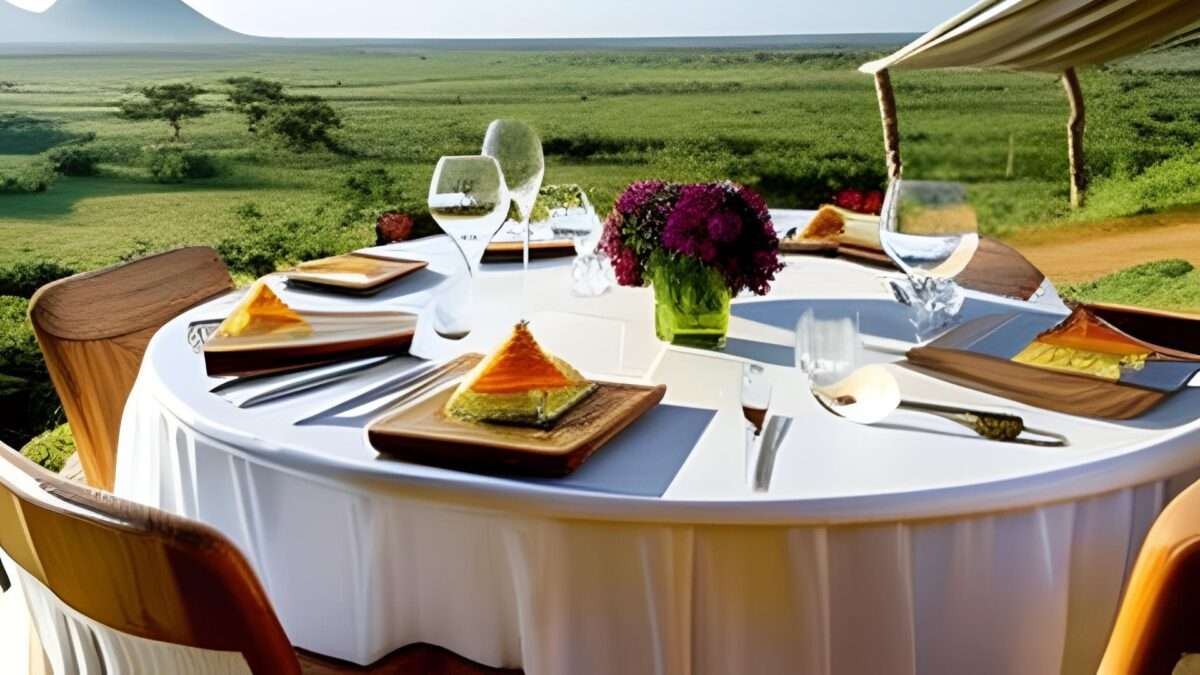 Culinary Highlights
The camp's highly skilled chefs are renowned for creating an exciting, rotating menu that delights the palate with a combination of traditional South African and international dishes.Every meal at Saseka, from the succulent local game meat to the freshest vegetable sides, turns into a culinary adventure. Bespoke dining experiences can also be arranged for guests who would like to enjoy a meal out in the bush, under the stars.
Luxury Safari Activities at Saseka Tented Camp
At Saseka Tented Camp, the safari experiences are highly personalized and exciting for every guest. The experienced and enthusiastic game rangers drive visitors through the Thornybush Reserve in custom-built safari vehicles, ensuring that guests have the best opportunity to view and learn about the diverse wildlife in this preserved terrain. Morning and late afternoon game drives are a daily adventure that offer distinct experiences, as different animals can be observed during these times.
Bush Walks and Other Unique Activities
For a more intimate and exhilarating wilderness experience, guests can opt for bush walks with the camp's experienced trail guides. This provides visitors with a rare opportunity to observe smaller animals, plants, and tracks that often go unnoticed during game drives.
Aside from the traditional safari experiences, Saseka Tented Camp provides unique and memorable activities such as starlit dining, in-suite spa treatments, and bird watching, setting it apart from other similar destinations.
Sustainable Practices and Conservation Efforts
Saseka Tented Camp is deeply committed to principled sustainable practices, guiding every facet of their operation. The camp is acutely aware of its responsibility to preserve and protect the surrounding ecosystem for future generations. This is seen in their various conservation initiatives and partnership with the Thornybush Nature Reserve community.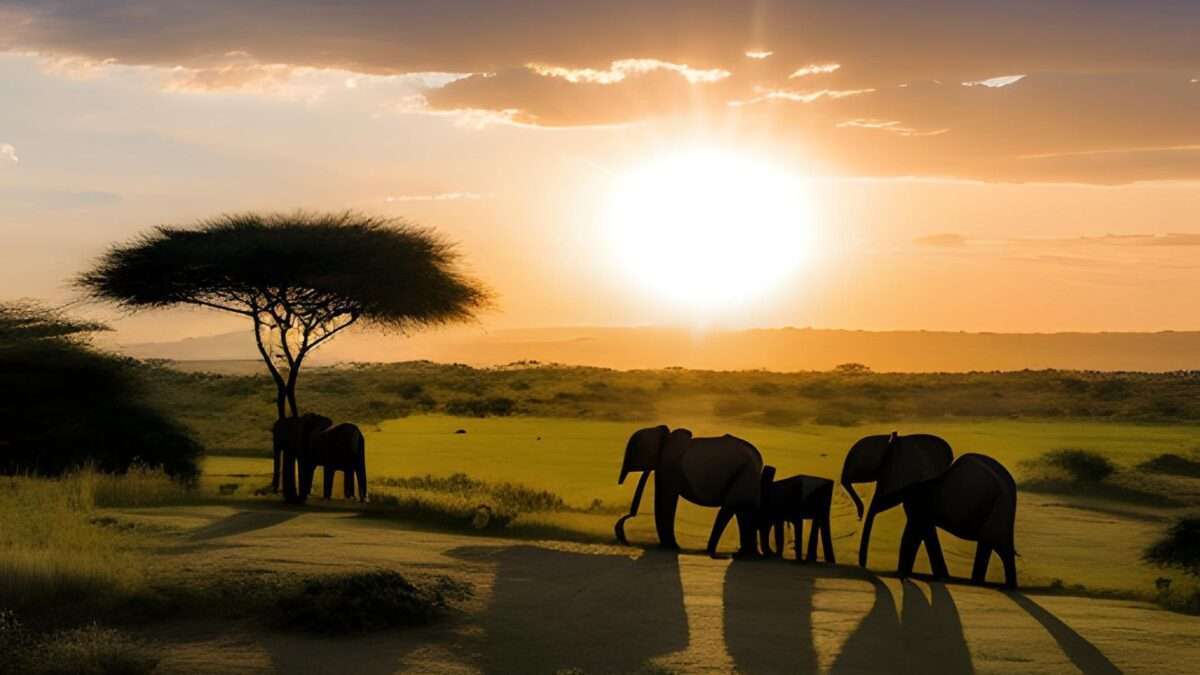 The Camp's Commitment to Sustainability
From the outset, the camp was designed and built with sustainability in mind. The tented suites are constructed on raised platforms to reduce impact on the ground. Water and energy management systems are in place to ensure resources are used efficiently. The camp also implements waste management practices to reduce their environmental footprint.
Conservation Programs and Community Initiatives
Saseka Tented Camp participates in various conservation programs aimed at preserving the wildlife within the Thornybush Nature Reserve. This includes combating poaching, providing veterinary care for injured animals, and contributing to the management of the reserve's ecosystems.
Moreover, the camp emphasizes education and community engagement as key sustainability pillars. Through partnerships with local communities, Saseka Tented Camp provides employment opportunities and facilitates programs focused on environmental education and training. These efforts ensure that as they provide luxury safari experiences for their guests, they positively impact the surrounding communities and environment.
How to Book a Stay at Saseka Tented Camp
Booking your safari adventure at Saseka Tented Camp can be done directly through their official website. Here, you can find all the detailed descriptions about the accommodations, amenities, and services that this exclusive venue provides.
Reservation and Pricing
Regarding pricing, the rates can start from 8,000 SAR per person per night, providing a unique luxurious encounter with nature. These prices include not only your stay in one of their luxury tented suites but also your meals and game drives. It's important to note that availability rates can change depending on the travel dates.
Tented suites are priced from about SAR 19,500 per person sharing. It's worth noting that prices are usually based on a per person sharing per night basis, so it's crucial to check the rate details while making a reservation.
To secure your reservation, a 50% deposit is required at the time of booking, with the balance due 30 days prior to arrival.
Best Time to Visit Saseka Tented Camp
The best time to visit Saseka Tented Camp generally aligns with the South African winter months (May through September), when wildlife viewing is at its peak. This is because the winter season sees less rainfall, which means the bush is less dense and animals are more likely to congregate around watering holes, thus easier to spot. Nevertheless, each season has its own charm and offers unmatchable experiences, allowing tourists to dive into the wonderful African wilderness.
It's always advisable to consult with the camp or a travel expert before booking your safari to ensure you make the most of your visit to this incredible destination.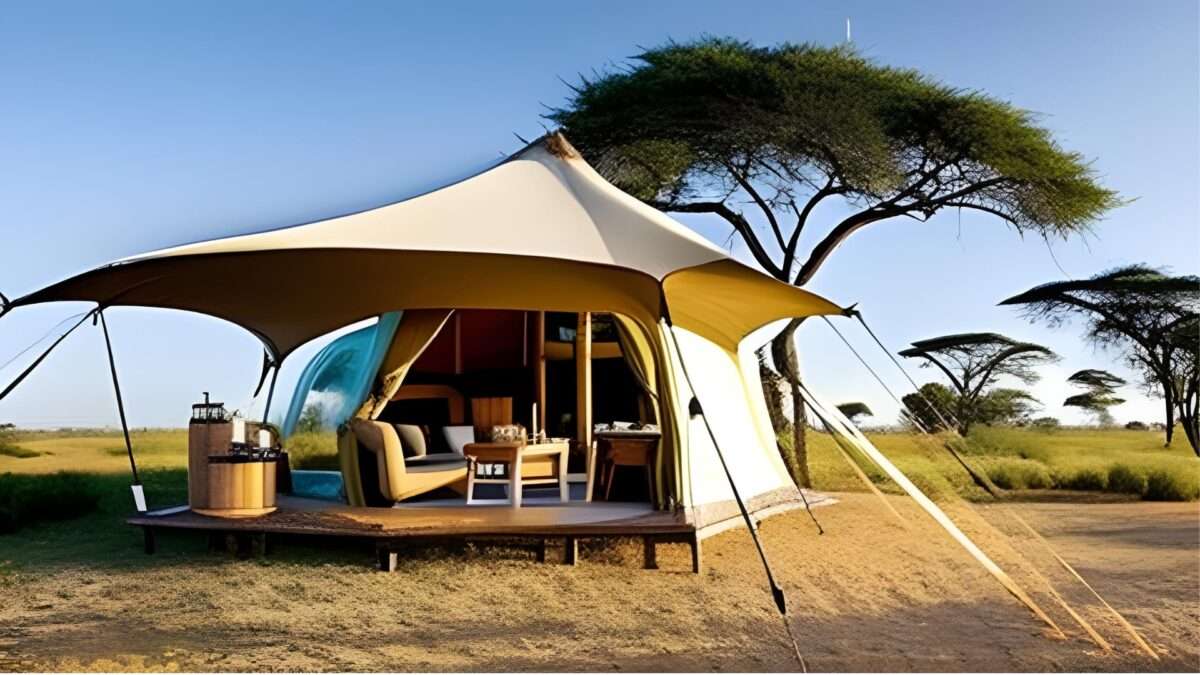 Saseka Tented Camp offers an exclusive and enthralling safari experience. The unique environment, opulent accommodations, and immersive activities provide one-of-a-kind luxury nestled in the heart of the African wilderness. This blend of elegance and authentic contact with nature truly sets it apart from other safari options.
From heart-stopping game drives led by experienced guides to educational bushwalks exposing you to the smaller wonders of the African wilderness, Saseka creates an enriching and memorable experience. Its commitment to sustainability and local community involvement truly shows this is a safari retreat with a conscience.
The Camp is not just about witnessing the African fauna and flora. It is about immersing visitors in the raw beauty of the bush, creating memorable moments, and ensuring the conservation of Africa's precious ecosystems for future generations to come. It is an experience of a lifetime, a magical journey encapsulating the spirit and allure of Africa.