Camping is a fantastic way to reconnect with nature and take a break from our increasingly busy lives. However, for cat lovers, the thought of leaving their feline friends behind can make an otherwise tranquil experience feel incomplete. Cat camping tent provides a solution, allowing you and your furry pal to embark on outdoor adventures together. In this comprehensive guide, we'll dive deep into the world of cat camp tents, covering their benefits, essential factors to consider before buying, our top recommendations for 2023, and essential tips to ensure everyone has a perfect time.
Introduction to Cat Camping Tents
Cat camping tents are portable shelters specifically designed to safely house your feline companions during camping trips. These tents provide a comfortable and secure space for your cat to sleep, eat, and relax, keeping them protected from various outdoor hazards like weather, wildlife, and other potential threats. Cat camping tents are the perfect solution to making outdoor adventures enjoyable for you and your feline friend.
Why Cat Camp Tents are Essential
While dogs have long been considered the go-to camping companion, many modern cat owners have found that their feline friends can also appreciate and benefit from outdoor experiences. Cat camping tents enable you to safely bring your cat along, allowing them to experience nature without the risks associated with free-roaming.
Investing in a dedicated cat camping tent offers several benefits:
Safety: A tent protects your cat from wildlife such as predators and insects, as well as harsh weather conditions and environmental hazards while camping.
Comfort: A high-quality cat camping tent ensures your furry friend has a comfortable place to sleep and relax during your adventure.
Peace of Mind: Knowing your pet is safe and secure allows you to enjoy your camping experience without constant worry.
Factors to Consider When Buying a Cat Camp Tent
Every cat has its unique preferences and needs, and understanding these factors can help you make an informed decision when purchasing a cat camping tent.
A. Size
Size is a crucial aspect to consider when selecting a cat camping tent. The tent should be large enough to accommodate your cat's comfort requirements, including their food, water, and litter box. Most importantly, it should provide sufficient space for your cat to move around without feeling cramped.
Here are a few pointers to consider when assessing size:
Height: Your cat should be able to stand and stretch comfortably without touching the ceiling.
Length: The tent should allow your cat to move around and change sleeping positions.
Multiple Cats: If you plan to bring more than one cat camping, consider choosing a tent specifically designed for multiple pets. This ensures each cat has its space and reduces potential conflicts.
B. Material
The material of your cat camping tent will impact its durability, weight, and water resistance. When choosing a tent, look for materials that are resilient to wear and tear, easy to clean, and able to withstand changes in weather conditions. Common materials used in cat camping tent construction include:
Nylon: Lightweight and water-resistant, nylon is a popular choice for many pet tents. However, it can be less resistant to UV radiation and may degrade if left exposed to sunlight for prolonged periods.
Polyester: Polyester offers better UV resistance, making it a potentially longer-lasting option for camping in sunny locales. It is also water-resistant and durable.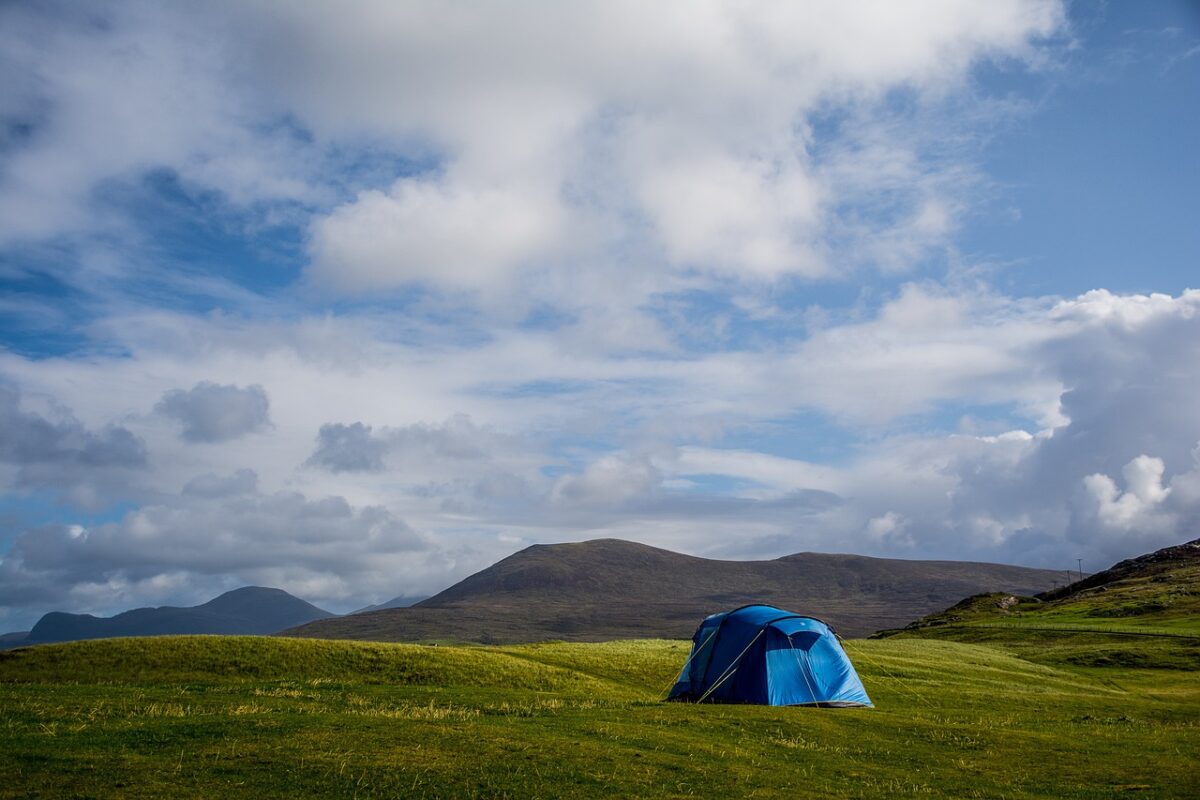 C. Safety
Safety is paramount when selecting a cat camping tent. Ensure that the tent you choose offers the necessary features to keep your cat secure and comfortable throughout your trip.
Ventilation: Mesh windows provide ample ventilation, helping to maintain a comfortable environment within the tent.
Visibility: Look for tents with mesh windows that allow you to easily check on your cat without disturbing them.
Ease of Entry and Exit: Consider tents with easy-to-use zippers or fastenings that allow you to safely and efficiently move your cat in and out.
D. Ease of Assembly and Transportation
A well-designed cat camping tent will be easy to assemble and transport. Look for tents with straightforward setup instructions and, if possible, opt for one with a carry bag or straps for easy transportation. A pop-up design can save you time on arrival at your campsite and allow you more time to focus on enjoying your adventure.
E. Additional Features
Extra features can enhance your cat camping experience further. Consider tents that offer add-ons such as an extendable awning to provide extra shade or protection from the rain, a built-in toy or scratching post, and a storage area to keep your cat's belongings within easy reach.
Top 5 Cat Camping Tents in 2023
After extensive research and assessing multiple factors, we've curated the top five cat camping tents for 2023:
Nala's Cozy Cabin

Suitable for one cat, with extra room for food and water
Waterproof, nylon fabric
Ventilated mesh windows with roll-up shades

Whisker's Wonderland

Accommodates multiple cats or larger cats comfortably
Made from durable polyester with reinforced seams
Extendable awning for added comfort and shade

Ziggy's Adventure Dome

Excellent for solo or multi-cat camping trips
Innovative pop-up design for easy setup and transport
Water-resistant polyester fabric with Velcro-secured mesh windows

Kitty's Campout Castle

Spacious interior for larger cats or multiple-cat families
High-density nylon fabric offers excellent water and UV resistance
Multiple entrances, locking zippers, and an attachable leash system

Feline Forest Haven

Compact design for easy transport, ideal for smaller cats
Sturdy polyester construction with effective UV protection
Interior pockets for storage and well-ventilated mesh windows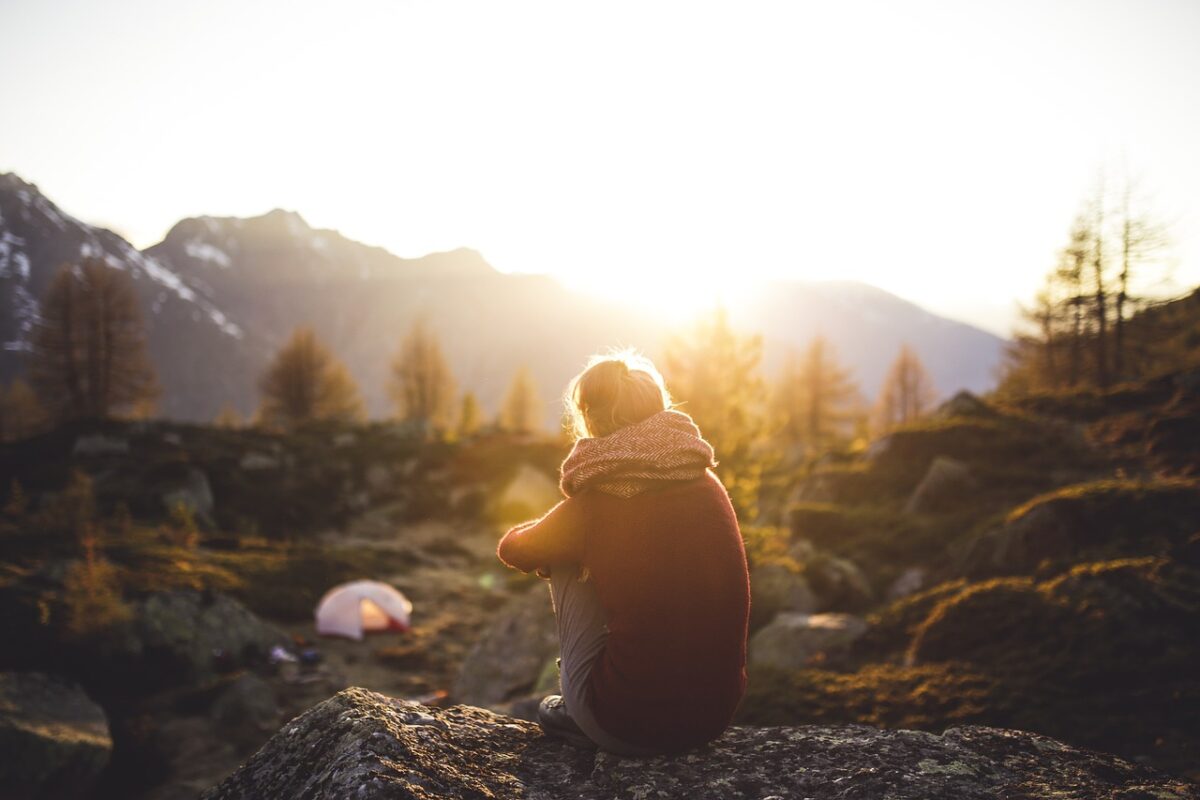 Essential Tips for Camping With Your Cat
Preparation: Before your camping trip, familiarize your cat with the tent, leash or harness, and other camping gear.
Safety: Keep your cat on a leash or harness when outside the tent, and ensure it wears a reflective collar or LED light for improved visibility.
Hygiene: Bring necessary supplies like a portable litter box, pet waste bags, and grooming tools to maintain cleanliness during the trip.
Comfort: Include your cat's favorite blanket, bed, or toy to help them feel more at home in their cat camping tent.
Camping with your feline friend can create unforgettable memories and provide a strong bonding experience. With the right cat camping tent and adequate preparation, you'll ensure a safe, enjoyable, and adventurous journey for both you and your beloved furry companion. Happy camping!