Camping is a unique form of leisure that invites countless opportunities for exploration, reflection, and bonding with our loved ones. A perfect blend of excitement and peace, this activity should never be dampened by inadequate or uncomfortable camping gear. That's where the Coleman Sundome Camping Tent comes in, offering you a reliable shelter to make your outdoor experiences truly memorable.
Coleman Sundome Camping Tent
The Coleman Sundome Camping Tent is the go-to camping tent for outdoor enthusiasts worldwide, providing shelter for solo campers, couples, and families alike. With a wide range of configurations to accommodate anywhere from 2 to 6 people, there's a Sundome for everyone. Built with high-quality materials, well-thought-out design, and impeccable attention to detail, this tent is sure to keep you protected regardless of the weather.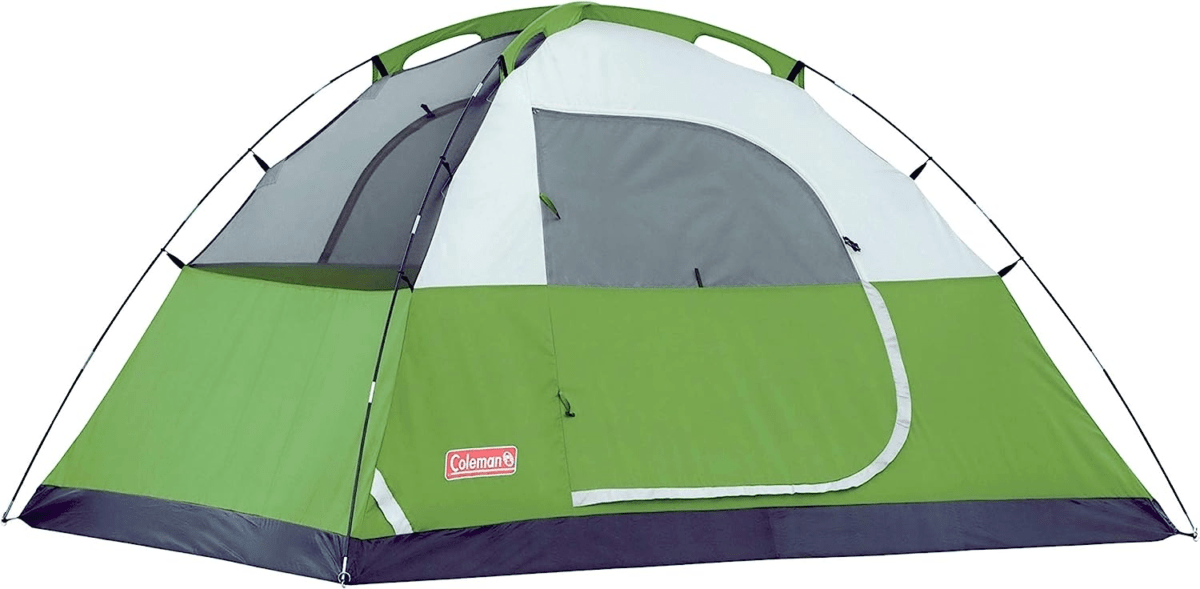 Features That Make The Coleman Sundome Stand Out
Spaciousness Redefined: Whether you're a small group or large, the Coleman Sundome Camping Tent caters to your demands by offering ample interior space for both resting and storing camping gear. Sleep comfortably and wake up rejuvenated for the next adventure.
Uncomplicated Setup: Nobody wants to spend hours setting up their tent, and with the Coleman Sundome, you won't have to. Its 10-minute setup process makes it a breeze, letting you devote more time engaging in camping activities.
Protection From The Elements: With patented WeatherTec technology's welded floors and inverted seams, you can rest assured that you and your belongings will stay dry during those pesky rainstorms.
Proper Ventilation: Two large windows and a ground vent work in harmony to ensure proper airflow. This keeps the tent interior fresh and comfortable, a much-needed feature for those hot summer nights.
Electronic Accessibility: The E-Port allows you to safely run a power cord into the tent, offering an easy way to charge devices and remain connected despite being in the great outdoors.
Durable Build Quality: The Coleman Sundome Camping Tent features resilient materials that can tackle the diverse challenges posed by unpredictable weather, keeping you sheltered without breaking a sweat.
Travel-Friendly: The lightweight, packable design makes it easy to carry and transport, ensuring it won't be a burden during travels.
Rainfly: A Considerate Bonus: The included rainfly ensures added protection during those unexpected showers, keeping you dry and snug.
User-Friendly Height: With a 4-foot 11-inch center height, this tent offers generous headroom for the average person, ensuring a comfortable experience.
Delivering Quality Without Breaking the Bank: The Coleman Sundome Camping Tent is an affordable option for campers who refuse to skimp on quality.
Pros
Quick and easy to assemble
Sufficient space and ventilation
WeatherTec system for enhanced protection
Budget-friendly
Cons
Limited insulation in colder climates
Might be cramped at full capacity
Praise from Satisfied Customers
Individuals who have used the Coleman Sundome Camping Tent testify to its spaciousness, easy assembly, and effective protection from the elements.
Final Words/ Recommendation
Whether you're a seasoned camper or a novice testing the waters, the Coleman Sundome Camping Tent is the ideal companion you need to enhance your outdoor experiences. Offering comfort, safety, and convenience, this tent allows you to focus on what truly matters – the adventures that await. So, don't think twice: the Sundome is a popular choice deserving of our recommendation.
FAQs
1. How many people can the tent accommodate?
It's available in different sizes that can accommodate 2, 3, 4, or 6 people.
2. Can I set up the tent on my own?
Yes, the Coleman Sundome Camping Tent is designed for easy setup, making it manageable even for solo campers.
3. Will the tent fit a queen-size air mattress?
Yes, most size variants should accommodate a queen-size air mattress, though storage space might be reduced.
4. Is a footprint necessary for the tent?
Although not required, using a footprint helps protect the tent floor from damage, increasing its lifespan.
5. Can the tent be easily taken down and packed?
Yes, this tent can be easily disassembled and packed away conveniently.
6. How well does the tent perform in humid weather?
The tent's ample ventilation allows for comfortable use even during humid conditions, ensuring a pleasant camping experience.
Enhance your camping escapades with the Coleman Sundome Camping Tent – the perfect outdoor shelter that prioritizes both convenience and quality.