Hot springs have long been revered for their natural therapeutic properties, placing them among the world's most sought-after natural wonders. These inviting havens provide a unique blend of relaxation and adventure, making them popular destinations for nature enthusiasts. In the heart of Southern California lies San Diego, a region blessed with stunning natural beauty and distinct hot springs. With its charm, it's no surprise that campers are drawn to this area. The combination of San Diego's unparalleled hot springs with the allure of camping under the stars allows for a uniquely immersive experience, beckoning adventurers from near and far.
2. Aguanga Hot Springs
Aguanga Hot Springs is a gentle paradise hidden in the serene landscape of Southern California. They are known for their curative, mineral-rich waters. These hot springs are located an hour's drive northeast of San Diego, California. These springs are the perfect retreat from the hustle and bustle of city life, offering a rejuvenating experience amidst a rustic setting.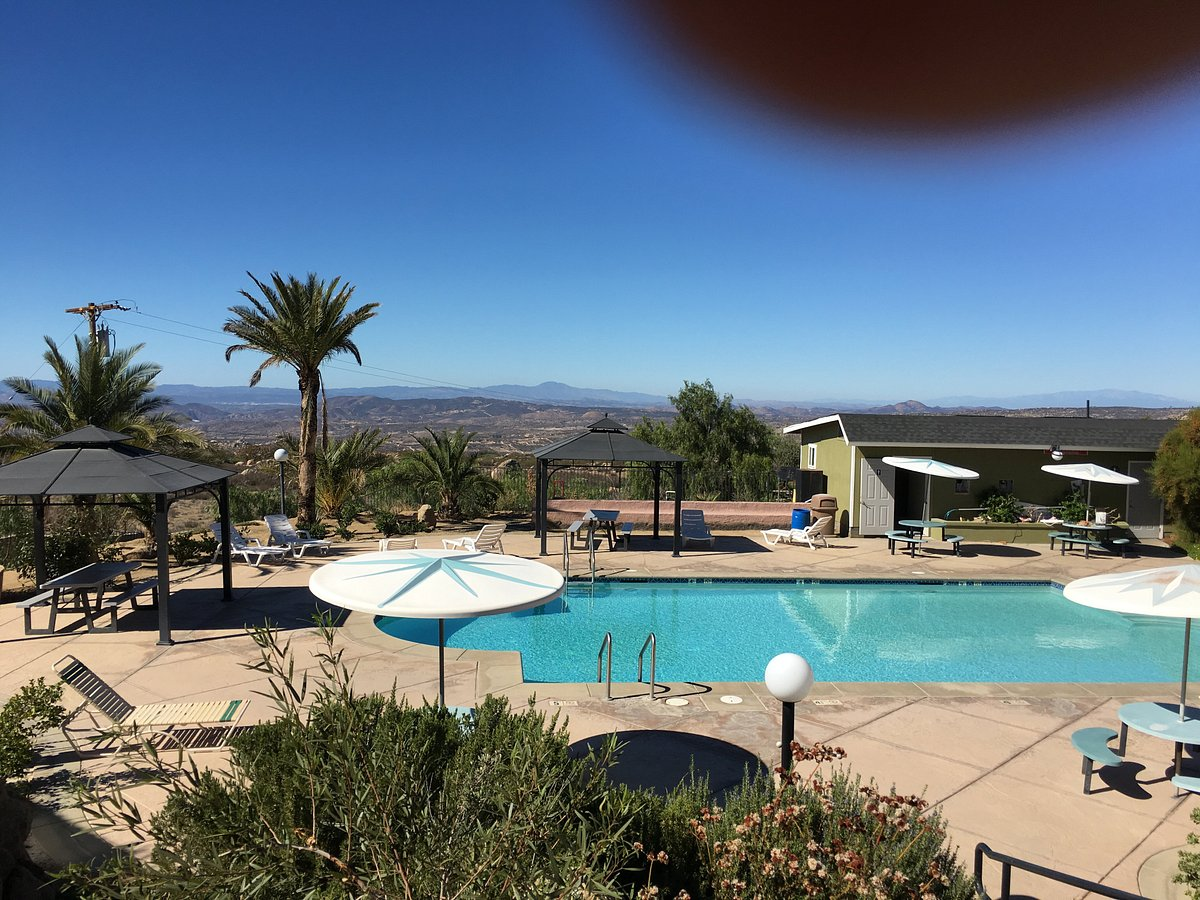 Facilities
Aguanga preserves its natural charm while ensuring comfort for its visitors by providing the following facilities:
Well-equipped RV sites
Tent camping areas
Clean restrooms and showers
Picnic areas
Recommended Camping Spots and Tips
Camping near Aguanga Hot Springs provides an exceptional experience of connecting with nature. Some recommended spots include:
Aguanga RV Campground: With full hook-ups and access to the pools, this campground is perfect for an easy and comfortable stay near the hot springs.
Palomar Mountain State Park: Situated atop a high ridge, this park offers tent and RV camping only a short distance from the hot springs, along with access to miles of scenic hiking trails.
2. Warner Springs
Warner Springs is a soothing getaway located among the beautiful mountains of Southern California. Its pristine hot springs offer a peaceful escape for travelers seeking to relax and recharge. It's an accessible getaway situated approximately 75 miles northeast of San Diego that combines natural serenity with unmatched beauty.
Facilities
Warner Springs features amenities to make every visit comfortable and enjoyable. Facilities include:
Natural hot and cold pools
Day-use facilities
Clean restrooms and changing rooms
Camping and Activities
Camping options near Warner Springs can accommodate a range of preferences.
Warner Springs Ranch Resort: This historic resort features various lodging options, from traditional hotel rooms to RV sites and tent camping spots. Additionally, it allows access to the hot springs, making it a convenient and relaxing choice.
Oak Grove Campground: Located within the Cleveland National Forest, this tranquil campground offers tent and RV camping amidst a forested setting, lending itself to a more rustic experience. It's situated just a 20-minute drive from the hot springs near San Diego.
Activities around Warner Springs cater to various interests:
Hiking: Several scenic trails wind through the surrounding mountains, offering breathtaking visuals and the chance to reconnect with nature.
Birdwatching: The diverse habitat in the area attracts a wide variety of bird species, providing opportunities for avid birdwatchers and photographers.
Glider flights: The local glider port offers exhilarating glider flights, allowing visitors to experience the serene beauty of the Warner Springs Valley and beyond from a different perspective.
3. Jacumba Hot Springs
Jacumba Hot Springs is located within the calm desert landscape of San Diego County. The warm, mineral-rich pools of the springs are renowned for their health and wellness benefits. Jacumba Hot Springs is roughly an hour and a half drive east of San Diego and an ideal escape, providing both serenity and seclusion.
Facilities
Jacumba Hot Springs boasts a multitude of facilities aimed at maximizing comfort and leisure. Facilities include:
Mineral-rich hot springs
A relaxing spa area
Accommodation options
Restrooms and changing facilities
Camping and Activities
For campers planning a night stay around Jacumba Hot Springs, the following options are noteworthy:
Jacumba Resort & Spa: This resort offers modern amenities and access to the mineral springs. Although they do not offer traditional camping, they provide comfortable accommodations and RV parking for a luxurious outdoor experience.
There's never a dull moment at Jacumba Hot Springs because of these exciting activities:
Spa Services: Make use of the on-site spa services for a thoroughly relaxing experience.
Hiking Trails: Explore the untouched beauty of the desert landscape through extensive hiking trails.
Birdwatching: The rich fauna and flora of the region make it a birdwatcher's paradise.
4. Desert Hot Springs Near San Diego
Within driving distance from San Diego, Desert Hot Springs is located in Coachella Valley. It serves as a haven for wellness seekers and outdoor lovers with its therapeutic waters and captivating desert landscape. The area is known for its mineral-rich hot springs, which recharge both the body and mind while offering a natural stress-releasing experience. These hot springs are situated approximately two hours northeast of San Diego, offering a blissful encounter with nature's healing wonders.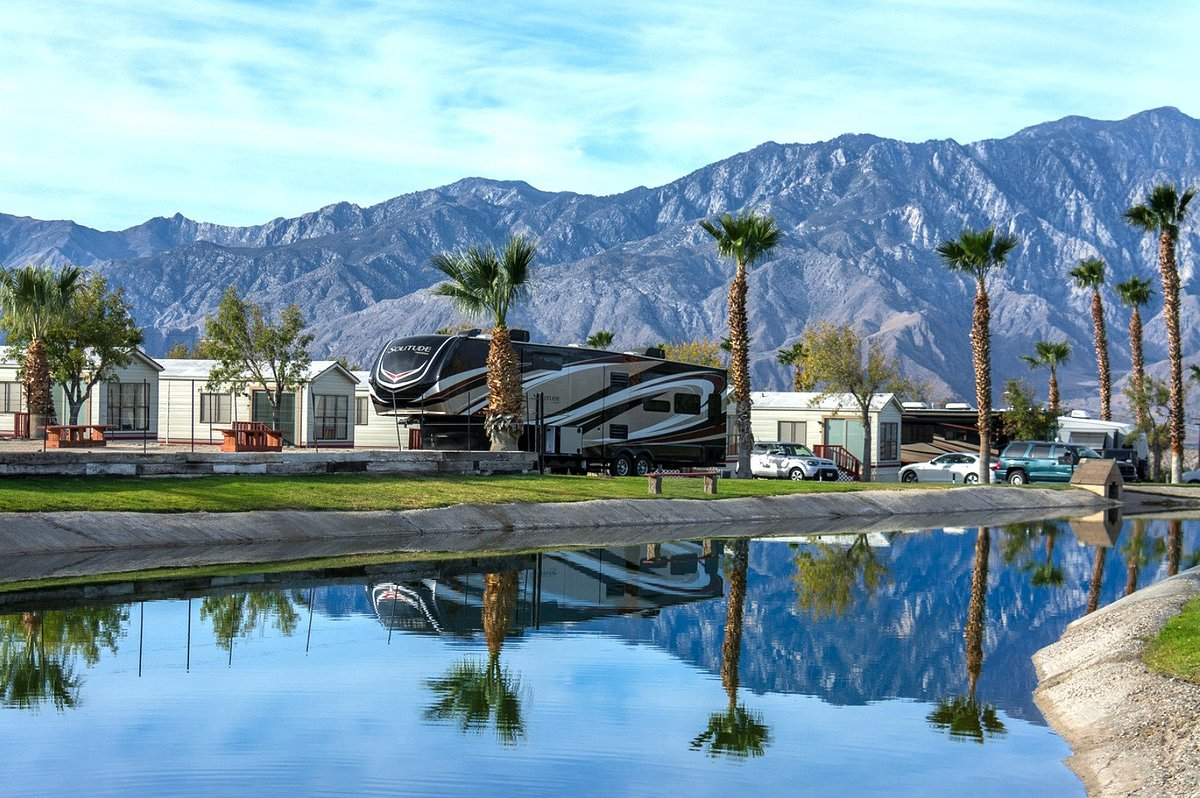 Facilities
Desert Hot Springs prides itself on a diversity of facilities that make your visit comfortable and fulfilling. Some of these include:
Numerous hot spring resorts
Spa services
Cafes and restaurants
Walking trails
Camping and Unique Features
Camping in Desert Hot Springs and its vicinity provides an experience truly reflective of the area's natural allure. Here are two noteworthy options:
Sam's Family Spa Hot Water Resort: An attractive option offering RV sites as well as tent camping spaces, complete with access to their own mineral hot spring pools.
Joshua Tree National Park: About 30 minutes away, Joshua Tree National Park offers a variety of campgrounds with overnight camping capacity. It sets you up with a base for exciting explorations within one of the nation's most famed national parks.
The region offers a unique desert ecosystem worth exploring.
Native Hiking Trails: Dive into the beauty of the desert terrain and a vast array of indigenous flora and fauna by venturing on some of the area's numerous walking trails.
Mid-Century Modern Architecture: Desert Hot Springs is known for its well-preserved mid-century modern architecture, which culture enthusiasts will find fascinating.
Golf courses: The area boasts multiple golf courses, offering an engaging outdoor activity.
5. Borrego Springs near San Diego
Borrego Springs, located approximately two hours east of San Diego, is a desert community that offers a unique combination of relaxation and adventure. Although not specifically renowned for hot springs like some other locations, its remote setting attracts travelers seeking to unwind and soak up the striking desert scenery, dark night skies, and beautiful landscapes.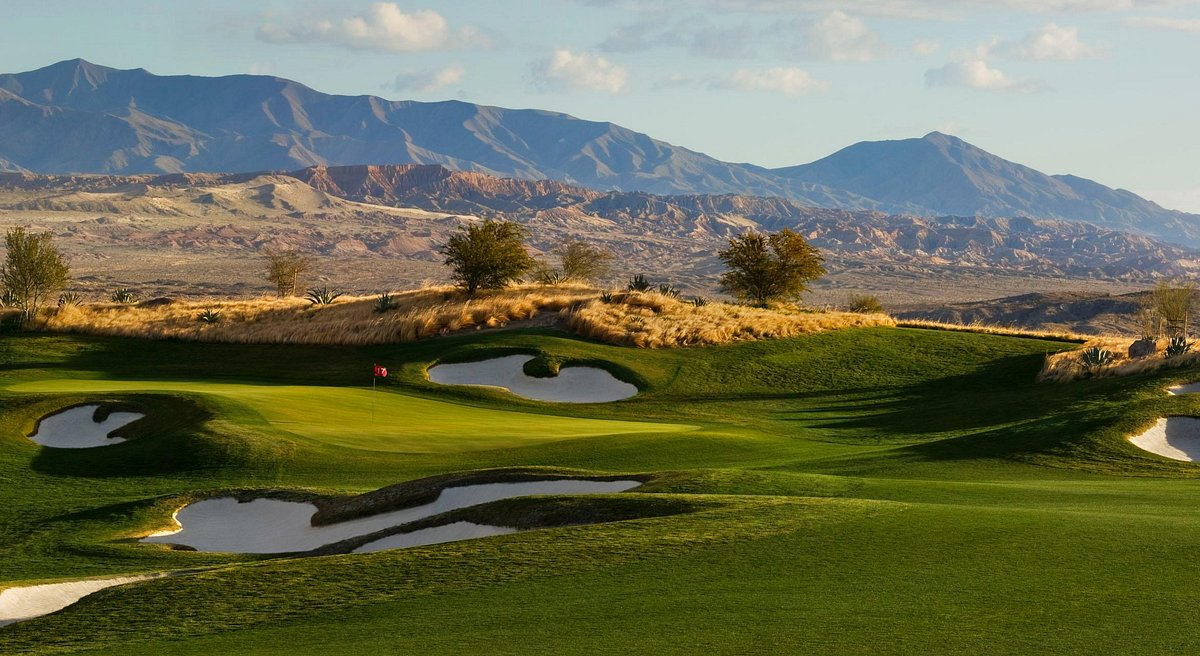 Facilities
Borrego Springs is home to a variety of facilities and amenities that cater to visitors' needs. Some of these include:
An array of accommodation options, such as hotels, motels, and vacation rentals
Restaurants and cafes
Art galleries
Golf courses
Road and off-road vehicle trails
Camping, Activities, and Attractions
For campers looking to spend time in Borrego Springs and the surrounding areas, there are several options available:
Anza-Borrego Desert State Park: This park provides multiple campgrounds that accommodate tents and RVs, offering stunning views and convenient access to some of the region's most popular hiking trails.
Agua Caliente County Park: Located just north of Borrego Springs and known for its hot springs, Agua Caliente offers tent and RV camping in a serene desert park setting.
Activities and attractions available in Borrego Springs:
Hiking: With numerous hiking trails through Anza-Borrego Desert State Park, explore the unique desert landscape, encounter colorful wildflower blooms (in season), and witness rare wildlife.
Night Sky Viewing: Recognized as a Dark Sky Community, Borrego Springs is a haven for stargazing and astrophotography.
Galleta Meadows: Discover this collection of over 130 large metal sculptures by artist Ricardo Breceda scattered across Borrego Springs, representing prehistoric animals, mythological creatures, and historical figures.
Off-Roading and Biking: The vast terrain offers ample opportunities for off-road enthusiasts to enjoy their ATVs or mountain bikes through the desert.
Planning Your Trip to Hot Springs Near San Diego
To make the most of your camping trip to the hot springs near San Diego, consider the following tips and advice to ensure a pleasant and memorable experience.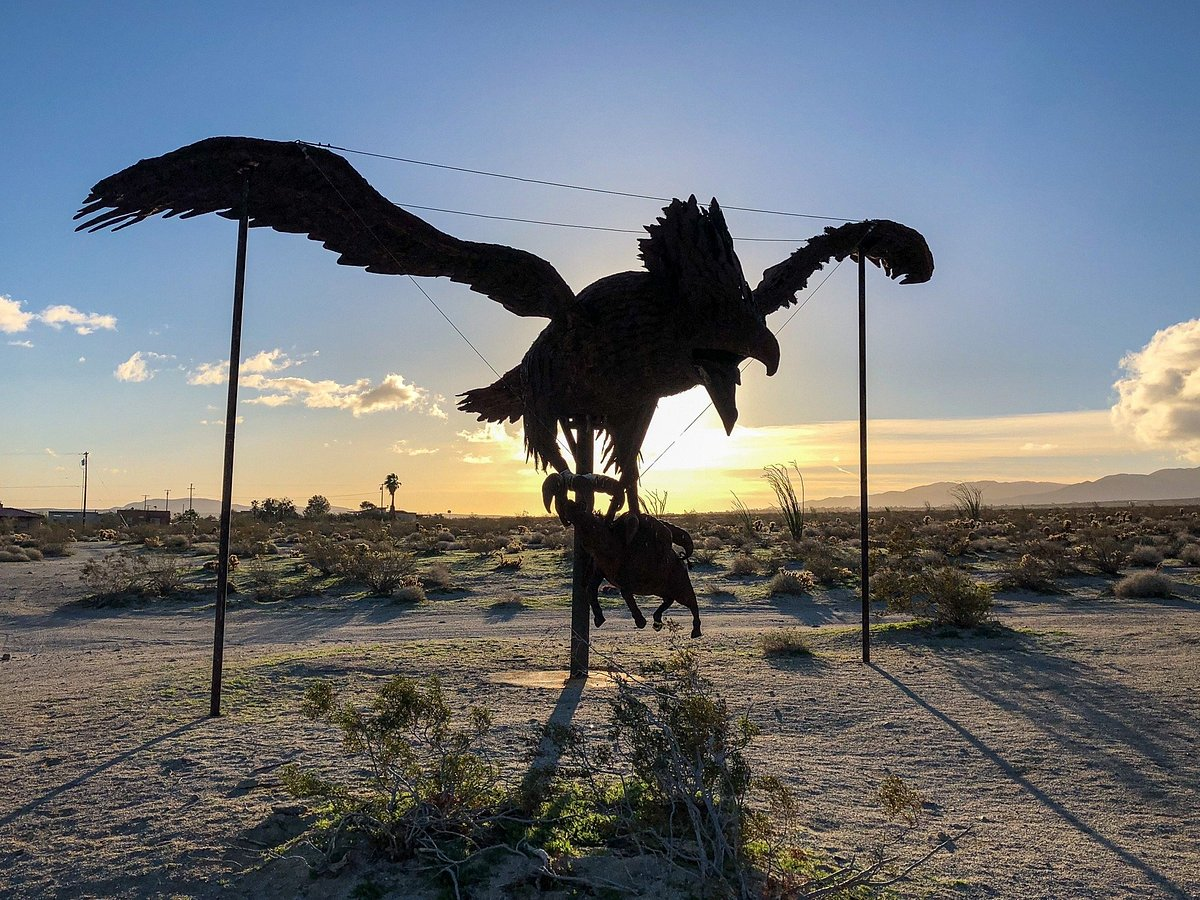 Tips and Advice
Choose your destination: Research the various hot springs mentioned above and select the one that suits your preferences regarding facilities, location, and camping options.
Plan early: Make reservations for your chosen campsite well in advance, especially during peak seasons, to secure your spot and avoid last-minute disappointments.
Check seasonal conditions: As weather and road conditions can vary throughout the year, consult reliable online sources or contact park authorities for the latest information.
Observe guidelines: Follow the rules and regulations set forth by the campgrounds and hot springs facilities to ensure a safe and enjoyable environment for all visitors.
Safety first: Never swim or soak alone in the hot springs, and ensure that you keep within designated swimming areas only.
Be prepared. Familiarize yourself with the local flora and fauna, taking note of any potential safety hazards or poisonous plants.
Leave No Trace: Adhere to sustainable camping principles to minimize your impact on these precious natural environments.
Camping Essentials
Ensure you pack the following essential items for any hot springs camping trip:
Tent: Choose the right tent based on the size of your group, weather conditions, and your preferred level of comfort.
Sleeping gear: Include a sleeping pad or air mattress and a sleeping bag suitable for the temperature range you'll be experiencing.
Cooking equipment: Pack a camp stove or portable grill, along with cooking utensils, pots/pans, and dishes.
Food and water: Bring sufficient supplies of non-perishable, easy-to-prepare food items, in addition to ample water for drinking and cooking.
Clothing: Dress in layers to accommodate fluctuating temperatures, pack a swimsuit for the hot springs, and bring spare clothes in case they get wet or dirty.
First-aid kit: Prepare a well-stocked first-aid kit to address minor injuries, insect bites, or other health concerns that may arise while camping.
Navigation tools: Carry maps, a compass, or a GPS device to help you navigate the trails and roads during your trip.
Entertainment: Pack a camera, binoculars for wildlife and bird watching, stargazing tools for night sky viewing, and other items to enhance your enjoyment of the trip.
Conclusion
Whether you're an experienced camper or a newbie looking for an extraordinary outdoor experience, the hot springs near San Diego offer a striking combination of natural beauty and adventure. These destinations, from the serene Jacumba to the mesmerizing Desert Hot Springs and the captivating Borrego Springs, hold a promise of a thrilling journey among beautiful landscapes, sprawling deserts, and therapeutic hot springs.