Pismo Beach, beautifully nestled on California's central coast, is a bubbling trove of hushed sunsets, pacifying waves, and balmy sunshine year-round. This coastal dreamland attracts not only wave catchers and sunbathers but also outdoor enthusiasts who take delight in camping, particularly tent camping. Let's dive into the fine details of Pismo Beach tent camping.
Introduction to Pismo Beach
Pismo Beach, teeming with coastal charm, is the perfect destination for thrill-seekers and nature lovers alike. This Central Californian city is famous for its wide beaches, surf waves, hiking trails, and the much-beloved Monarch Butterfly Grove. But among all that Pismo Beach offers, it's its camping grounds that lure in wilderness enthusiasts from all over the country, promising a unique combination of beach and camping life.
Pismo Beach Campgrounds: Your Home Away From Home
There are two main, highly sought-after camping sites for tent camping at Pismo Beach – the Pismo State Beach Oceano Campgrounds and the North Beach Campground. Both offer a range of amenities and awe-inspiring landscapes that leave tent campers praising them with high reviews.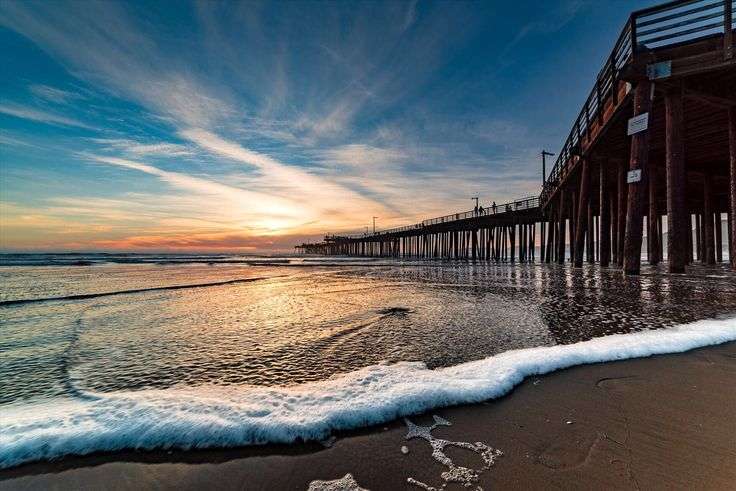 Pismo State Beach Oceano Campgrounds
The Pismo State Beach Oceano Campgrounds, situated right beside the ocean, promises a top-notch camping experience. This camping spot is a favorite among tent campers, equipped with essential amenities such as picnic tables, fire rings, flush toilets, and hot showers. Enjoy the enchanting sea breeze whistling through the leaves of the eucalyptus trees surrounding the campgrounds. It's important to note, this campground often fills up quickly due to its popularity, so plan your trip and make your reservation well in advance!
North Beach Campground
North Beach Campground, located in the northern part of Pismo Beach, provides an intimate setting for campers. Here, they can relish in the serene backdrop of the Pacific Ocean and soak in the rich wildlife, including the migratory birds and monarch butterflies, depending on the season. Amenities at this site include fire rings, restrooms, picnic tables, and a nearby dump station.
The Allure of Tent Camping at Pismo Beach
Tent camping at Pismo Beach is not just about pitching up your tent and sleeping under the stars. It's about embracing the warmth of the community fireplace, sharing stories with fellow campers, and indulging in an immersive coastal atmosphere. It's also about waking up to surreal sunrises, spending your day fishing or hiking, and eventually, witnessing the sunset painting the sky with hues of lavender and gold.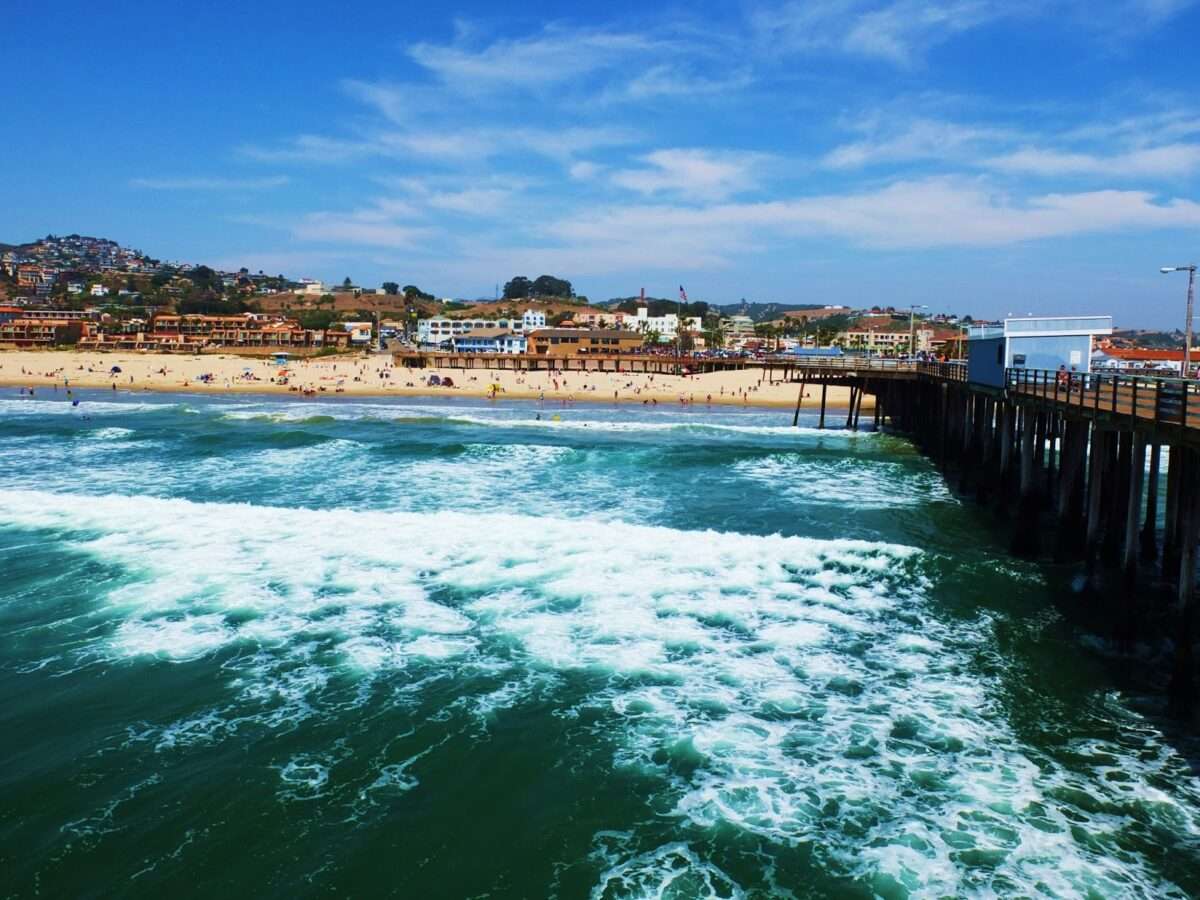 The Thrill of Off-Roading at Oceano Dunes SVRA
If your readers are seeking adventures beyond camping, they should consider off-roading at the Oceano Dunes State Vehicular Recreation Area (SVRA). It is the only California State Park where vehicles may be driven on the beach. Whether they own off-road vehicles or rent from nearby rental companies, driving on the legendary sand dunes will be an exhilarating experience they won't forget.
Exploring the Pismo Beach Pier
The Pismo Beach Pier is a prominent local landmark that offers stunning views of the shoreline and beyond. It's also a popular spot for fishing. Your readers can also take a leisurely stroll on the pier and soak in the beautiful views, especially during sunrise or sunset.
Enjoying a Dip in Dinosaur Caves Park
For campers looking for a peaceful site for a wonderful sunrise or sunset view, Dinosaur Caves Park is the perfect place. A walk along the shoreline, maybe even a picnic, or just simply gazing upon the ocean from the park – this is an ideal spot to unwind.
Annual Events at Pismo Beach
Depending on the time of year, campers may also catch some of Pismo Beach's festive annual events, such as the Clam Festival in October or the Wine & Waves event. Such festivities provide a unique glimpse into the local culture and add an extra layer of fun to the camping experience.
Shopping Experience in Downtown Pismo
Offering an array of shops, downtown Pismo is a shopper's paradise. From beachwear, surf equipment to unique, locally made crafts, the shops in downtown Pismo have something for everyone.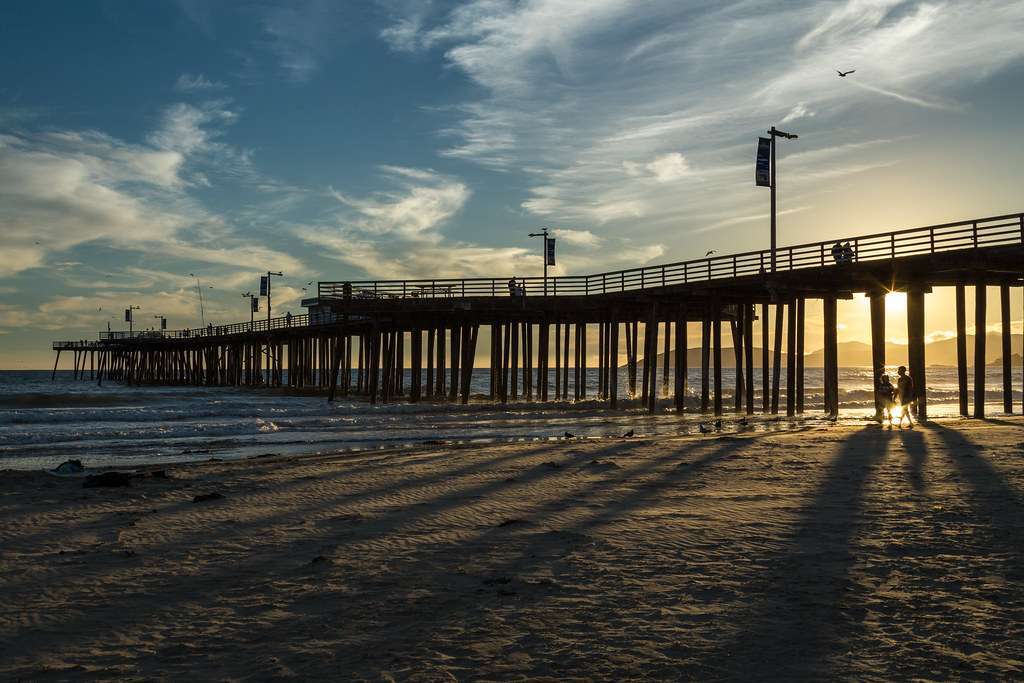 Tips To Enhance Your Tent Camping Experience
While Pismo Beach offers unforgettable camping experiences, a few tips can greatly enhance your camping trip.
Check the Weather Forecasts: Pismo Beach has a mild climate year-round, but it's always best to check the weather forecast before you depart for your camping trip.
Pack essentials: Even for a summer camping trip, always pack layers as temperatures can drop at night. Also, remember to pack essentials like a first-aid kit, flashlight, and insect repellent.
Safety Measures: Ensure that you follow all the safety guidelines set by the campgrounds including respective quiet hours, speed limits, and fire safety measures.
Why Pismo Beach Tent Camping Is Worth It
Don't just take our word for it—countless reviews from satisfied campers testify to the unforgettable experiences had at Pismo Beach. From watching the colorful sunsets and stars sprinkling the night sky, to peaceful sleep serenaded by the sound of the ocean waves, Pismo Beach tent camping creates memories that last a lifetime.
Setting up a tent at Pismo Beach is more than just camping — it's a way to connect with nature, take a breather from the bustle of daily life, and become a part of an eclectic camping community. Whether you're a seasoned camper or a beginner looking for your first adventure, Pismo Beach is an ideal destination.
So why wait? Pack your tents, gather your loved ones, and embark on an unforgettable tent camping experience at Pismo Beach today!