Tent Camping in the Georgia Mountains is a great way to experience Georgia's diverse and scenic landscape. Stretching from coastal plains to impressive peaks, Georgia's wilderness presents exquisite natural beauty, challenging terrains, and abundant possibilities for outdoor activities. One endeavor that stands out is camping in the stunning mountainous region of the state.
This comprehensive article aims to provide in-depth information about the best tent camping locations in the Georgia mountains. Along with that, we will answer common camping questions and offer insider tips to ensure a fantastic experience in Georgia's captivating wilderness.
Extensive List of Tent Camping Locations in the Georgia Mountains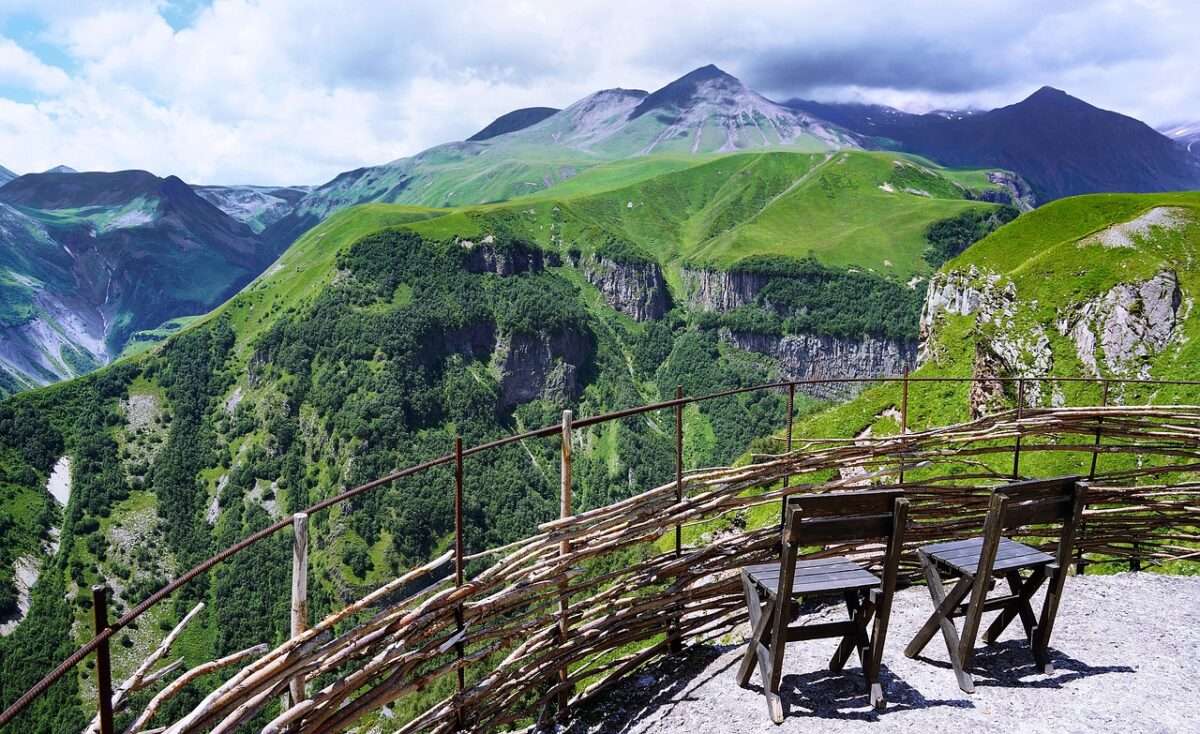 Cloudland Canyon State Park
Cloudland Canyon State Park, comfortably located on the western edge of Lookout Mountain, presents runners and backpackers with over 64 miles of hiking trails. One of the highlights is the two-mile Waterfalls Trail, descending nearly 600 steps into the canyons where hikers can find two beautiful waterfalls. The park is perfect for campers seeking a retreat in nature.
Skidaway Island State Park
Skidaway Island State Park, nestled near historic Savannah, offers breathtaking views of salt marshes and abundant wildlife. Trails weave past remnants of an old tidal-powered mill and visitors have the opportunity to stop by the park's Interpretive Center, which showcases the cultural and natural history of Skidaway Island and the surrounding marshes.
Vogel State Park
Vogel State Park is situated at the base of Blood Mountain in the Chattahoochee National Forest. As one of Georgia's most beloved state parks, Vogel provides camping, cottages, and a variety of outdoor activities. The park's highlight is the spectacular 22-acre lake, around which visitors can enjoy a calm and relaxing hike.
Mistletoe State Park
Mistletoe State Park is situated on the shores of Clarks Hill Lake, one of the largest lakes in the Southeast. Renowned as one of the finest bass fishing spots in the region, the park offers ample outdoor recreation opportunities. Campers can explore the three-mile Cliatt Creek Nature Trail, enjoy boating or just relax by the water.
Sea Camp Campground
Sea Camp Campground is a part of the Cumberland Island National Seashore, which includes preserved maritime forests, undeveloped beaches, and vast marshes. The Campground is about a half-mile inland from Sea Camp Beach, a pristine stretch of sandy shore that's perfect for swimming, sunbathing, and beachcombing.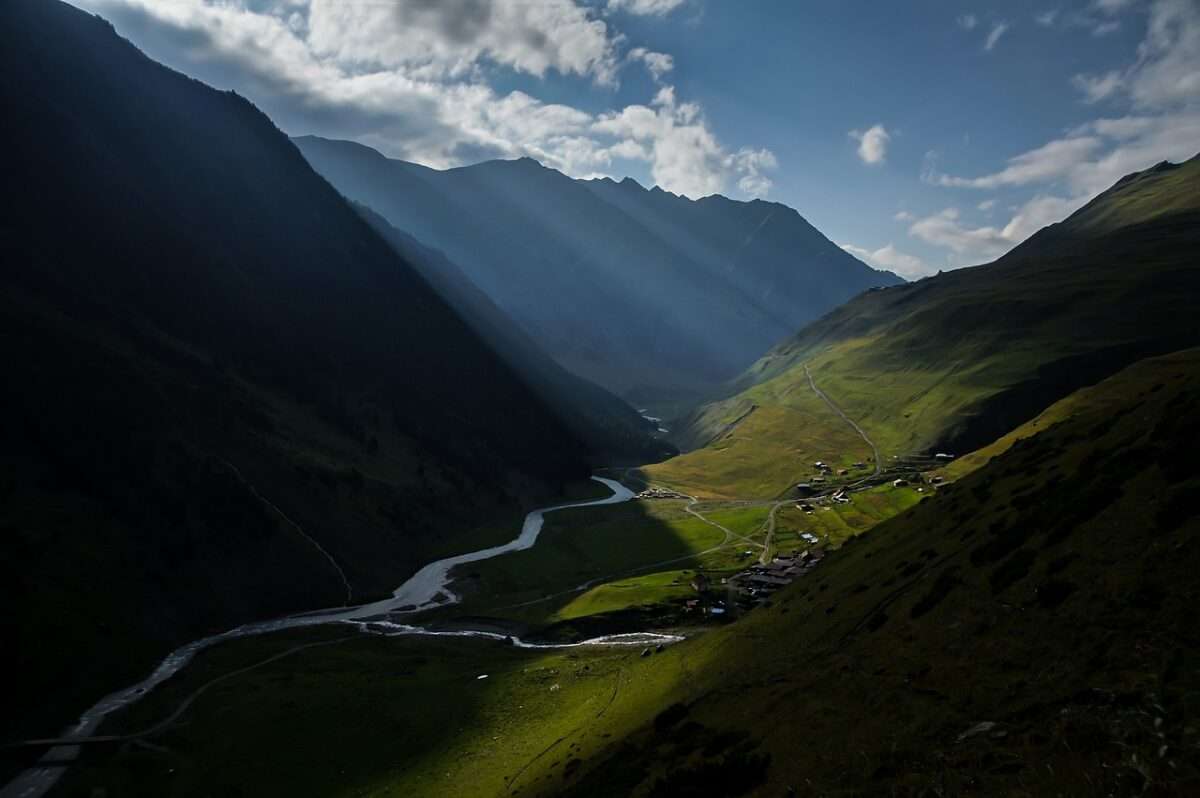 Tallulah Gorge State Park
Tallulah Gorge State Park is home to one of the most breathtaking canyons in the Southeast. Visitors can obtain a permit to hike to the canyon floor and swim in a sparkling river pool. Apart from enjoying mountain biking, fishing, and viewing the stunning Tallulah Falls, adventurous campers can even cross the canyon via a suspension bridge.
Amicalola Falls State Park & Lodge
Amicalola Falls State Park & Lodge, located in Dawsonville, is home to the tallest cascading waterfall in the Southeast. Named from the Cherokee word meaning "tumbling waters", the park's 729-foot Amicalola Falls is a must-see. Visitors can choose from a selection of mountain trails, varying from short and easy to long and strenuous.
Okefenokee National Wildlife Refuge
The Okefenokee National Wildlife Refuge in South Georgia offers a glimpse of unspoiled, primordial wilderness. The refuge teems with a remarkable assemblage of wildlife. Canoe trails and boardwalks allow visitors to observe this unique ecosystem, while several camping areas provide opportunities for overnight stays.
Expert Answers to Camping Questions in Georgia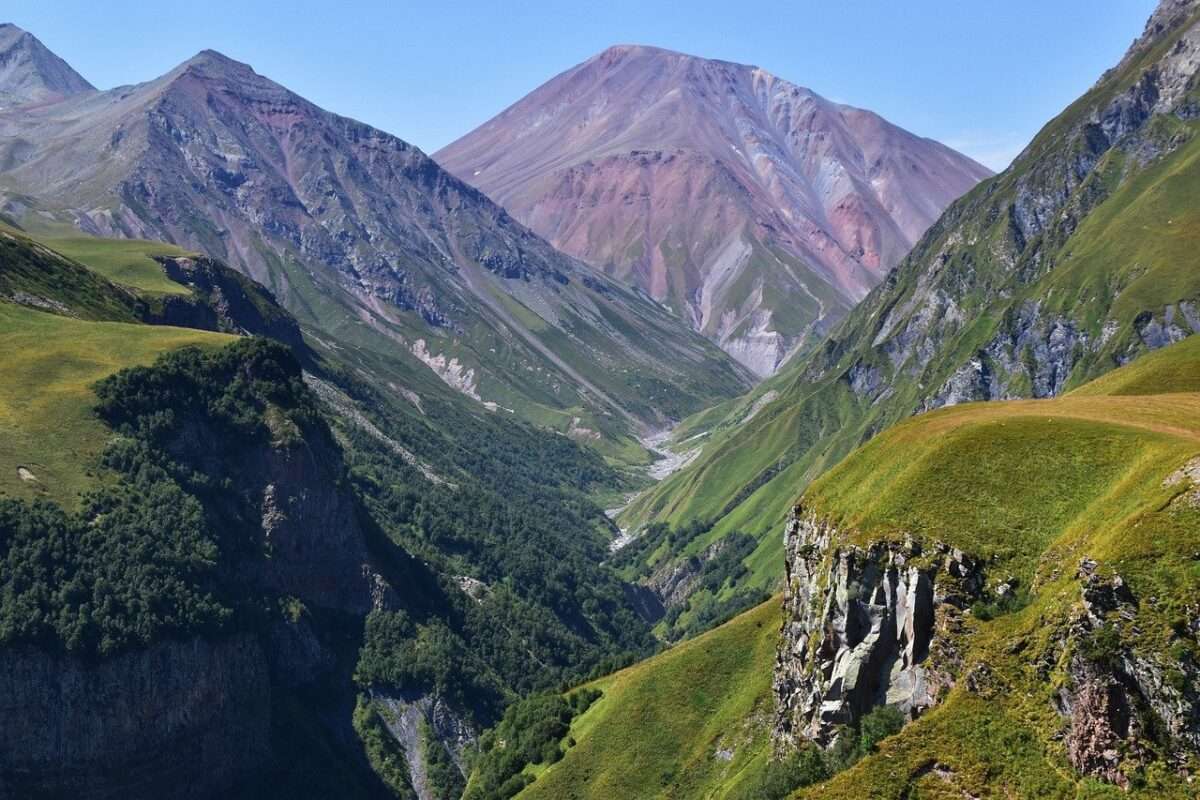 Where can you camp on top of the mountains?
Many national parks and campgrounds in Georgia, such as Brasstown Bald and various sites in the Chattahoochee National Forest, offer camping opportunities at high elevations. Always remember to check the specific regulations and guidelines of the park you plan to visit.
Is wild camping allowed in Georgia?
While Georgia's regulations do not explicitly encourage wild camping, dispersed camping can be done in public forests like the Chattahoochee-Oconee National Forests with some limitations. It's important to understand the Leave No Trace principles and to always clean up after your stay.
What is the highest-elevation campground in Georgia?
If you're seeking the highest camping experiences in Georgia, look no further than Brasstown Bald Campgrounds. Perched at an elevation of 4,784 feet, it is a heavenly place to camp, offering a cool retreat during summer and stunning panoramic views of the surrounding landscape.
How much does it cost to camp in Georgia?
The cost of camping in Georgia can significantly vary depending on multiple factors such as the specific campground, type of camping (tent, RV, backcountry), and available amenities. Prices can range from free for some backcountry sites to over $30 per night at campgrounds with numerous facilities.
In closing, the joys of tent camping in the Georgia mountains are best experienced first-hand. Embrace the mind-boggling diversity of these camping spots, understand the local regulations, respect the wildlife and nature, but above all, create cherished memories and have fun embarking on this wilderness adventure!